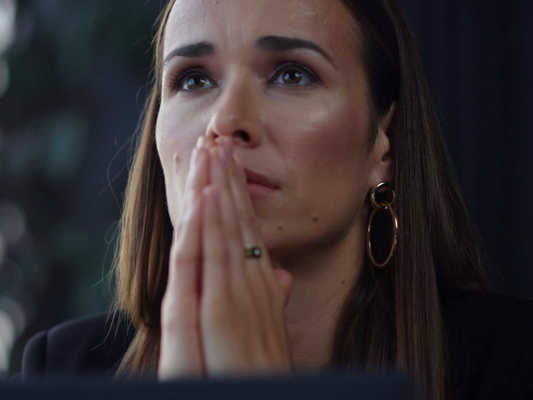 ---

Prayer is a word that is known and practiced in every religion, but it means something different to us. As Christians, we understand that prayer is not just a religious practice or a means to an end. It's an actual conversation with God, an act of communion with our Heavenly Father. Prayer itself opens us up to God's limitless power and peace but there are different types of prayer and each prayer has its own purpose.
The type that we'll be discussing in this blog is called warrior praying.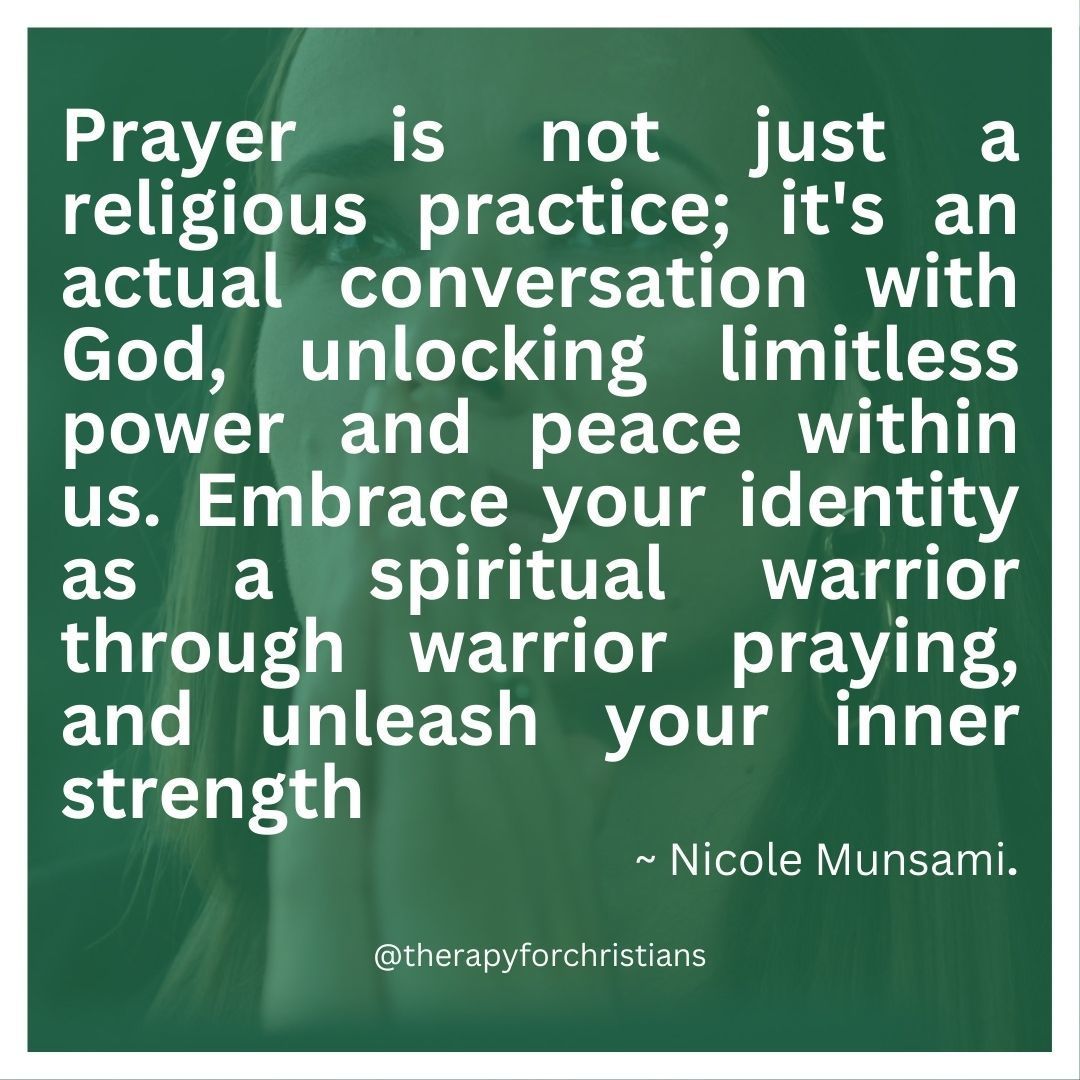 This type of praying is not easy but it is powerful and necessary for us all. Those who practice warrior praying are called prayer warriors and for good reason. These people are true warriors.
See, warrior praying is not passive. This type of prayer requires embracing your identity as a spiritual warrior. It requires engaging in battle through prayer and standing firm in your beliefs. It's a call to use the weapons of prayer, faith, and scripture, as you wage war against the forces of darkness. Through warrior praying, you can unleash your inner strength and find peace within, knowing that your Heavenly Father fights alongside you.
So if you want to learn more about warrior praying and how to become a prayer warrior, keep reading. In this post, we'll uncover the qualities that define a prayer warrior. We'll explore the essence of their prayers, plus we'll discover practical steps to become one.
What Is A Prayer Warrior?
A prayer warrior is someone who takes on a special role in the spiritual realm. These people are devoted believers who stand in the gap for others. They are always fully prepared to put up a fight with the enemy because they understand how powerful a weapon prayer is.
Unlike casual prayers, the prayers of a warrior are marked by passion, perseverance, and tireless faith. This is because a prayer warrior recognizes spiritual battles and actively fights back through prayer. They understand that their role is not just to seek blessings but also to intercede on behalf of others and wage war with the enemy.
What is the Prayer of a Warrior?
The prayer of a warrior is passionate and intentional communication with God. It's a prayer that stems from the depths of your spirit and possesses a deep desire to see God's will come to pass. The prayer of a warrior bears a sense of urgency, persistence, and faith in the power of God.
See, because prayer warriors know that there's a battle to fight, they come to God in prayer thoroughly prepared for it. They boldly declare God's promises, they call upon His name, and they continually seek His help.
The prayer of a warrior is also not limited by situations or limitations. It is a prayer that defies impossibilities and depends on the supernatural power of God. It's a prayer that seeks wisdom and guidance from God for life's challenges. It's a powerful weapon against the forces of darkness, one that unleashes the power of God and changes lives.
Above all, a warrior's prayer is rooted in a deep relationship with God. It is a prayer that is filled with glorification, honor, and appreciation. It's a prayer that seeks to be sensitive to the leading of the precious Holy Spirit. This type of prayer always seeks intimacy with God and a greater understanding of His purposes.
What are the qualities of a prayer warrior?
There are many qualities that prayer warriors have, but these are the most common:
1. A deep commitment to prayer.
2. Unwavering faith in God.
3. Perseverance in seeking Him.
4. Discernment of His will.
5. Humility.
6. Compassion for others.
7. Boldness in approaching God.
8. Obedience to God's commands.
9. Dedication to intercession.
10. Love for others.
These qualities are cultivated through a consistent prayer life and they enable prayer warriors to make a more powerful impact. As we develop these qualities, we too can become prayer warriors who bring about transformation and see the expression of God's power in our lives and the lives of those around us.

What is the warrior's prayer in Psalm 91?
1 He who dwells in the shelter of the Most High will abide in the shadow of the Almighty. 2 I will say to the LORD, "My refuge and my fortress, my God, in whom I trust." 3 For he will deliver you from the snare of the fowler and from the deadly pestilence. 4 He will cover you with his pinions, and under his wings you will find refuge; his faithfulness is a shield and buckler. 5 You will not fear the terror of the night, nor the arrow that flies by day, 6 nor the pestilence that stalks in darkness, nor the destruction that wastes at noonday. 7 A thousand may fall at your side, ten thousand at your right hand, but it will not come near you. 8 You will only look with your eyes and see the recompense of the wicked. 9 Because you have made the LORD your dwelling place— the Most High, who is my refuge— 10 no evil shall be allowed to befall you, no plague come near your tent. 11 For he will command his angels concerning you to guard you in all your ways. 12 On their hands they will bear you up, lest you strike your foot against a stone. 13 You will tread on the lion and the adder; the young lion and the serpent you will trample underfoot. 14 "Because he holds fast to me in love, I will deliver him; I will protect him, because he knows my name. 15 When he calls to me, I will answer him; I will be with him in trouble; I will rescue him and honor him. 16 With long life I will satisfy him and show him my salvation."
The warrior's prayer in Psalm 91, often called the "Prayer of Protection" or the "Soldier's Prayer," is a proclamation of trust in God's protection and deliverance.
This prayer assures us that when we dwell in the presence of the Most High, we can find refuge and rest under His care. The prayer highlights the fact that God is our fortress, shield, and refuge in times of adversity. By recognizing God as our protector and making Him our dwelling place, we can experience great security and peace.
For this reason, this prayer instills a type of confidence and courage in us that transcends human understanding. It assures us that God will rescue us from harm, cover us with His wings, and guard us in all our ways. It encourages us to call upon His name, knowing that He will answer, deliver, and honor all who acknowledge Him.

How to Be a Prayer Warrior?
Being a prayer warrior is about so much more than just saying prayers. It's about creating a deep relationship with God and interceding on behalf of others. Here are some steps to help you become a prayer warrior:
Always Seek God's Presence: Spend time in prayer and study God's Word. This will help you develop a personal relationship with God and understand His guidance and direction more clearly.

Develop a Strong Prayer Life: Set aside devoted time each day to pray. Pray earnestly with humility, and faith. Pour out your heart to God. Use various forms of prayer, such as intercession, supplication, thanksgiving, and praise.

Pray with Authority: Understand the power and authority you have as a Christian. Pray in the name of Jesus, acknowledging His victory over sin and death. Pray confidently knowing that God hears and answers prayers according to His will.

Intercede for Others: Pray for the needs, concerns, and well-being of others. Lift up people, societies, and countries in prayer. Seek God's advice on precise areas to intercede for and pray fervently on their behalf.

Study God's Word: Dive into the Bible to gain wisdom, knowledge, and understanding of God's character, promises, and purposes. Let the Word of God direct your prayers and intercession.

Listen to the Holy Spirit: Be alert to the leading of the Holy Spirit in your prayer life. Allow Him to direct your prayers. He will prompt you to pray for specific people or situations and reveal God's heart.

Pray with Persistence: Be persistent and consistent in your prayers. Do not give up easily but persist in seeking God and interceding for others. Trust in God's faithfulness and His timing.

Stay Connected to the Body of Christ: Create friendships with other believers. Pray with one another, support each other, and share prayer requests. Join prayer groups or go to prayer meetings to encourage and be encouraged in your journey as a prayer warrior.

Stay Focused and Disciplined: Maintain a disciplined prayer life by staying focused and avoiding distractions. Create a prayer practice or routine and stick to it. Protect your time and prioritize prayer in your daily schedule.

Trust God's Sovereignty: Remember that prayer is not about changing God's mind but aligning your heart with His will. Trust in His sovereignty and His perfect plan, even when your prayers are not answered in the way you expect.
Being a prayer warrior is a lifelong journey of faith and reliance on God. It requires determination, surrender, and a deep desire to see God's Kingdom come on earth. Trust in the power of prayer, knowing that God works through the prayers of His people.
What is the Heart of A Prayer Warrior?
Prayer warriors have a deep love for God and a burning desire to see His will come to pass on earth. They have a genuine relationship with God and seek to know Him more intimately. They also carry the burdens of others and intercede on their behalf. These are not just people of words but also of action. They choose to obey God's leading and are willing to act on His instructions.
Essentially, the heart of a prayer warrior is one that is rooted in love, faith, humility, and a desire to partner with God in His redemptive work on the Earth.
What are the Duties of A Prayer Warrior?
The duties of a prayer warrior involve actively engaging in spiritual warfare. It is to pray fervently for protection, deliverance, and victory over the enemy's schemes against God's people. Prayer warriors are required to maintain a watchful and discerning spirit. They need to pay attention to the signs of the times and pray accordingly.
They should pray for leaders in various spheres of influence, intercede for healing and restoration, seek the gift of discernment, and pray for the scripture as a powerful weapon.
Prayer warriors are also meant to provide prayerful support and encouragement, prioritize a consistent prayer life, and constantly seek personal growth in their spiritual lives. By faithfully carrying out their duties, prayer warriors partner with God in His work on earth.
What is the Difference Between an Intercessor and Prayer Warrior?
The words "intercessor" and "prayer warrior" are often used interchangeably, but they are slightly different.
An intercessor is someone who pleads with God on behalf of others, carrying their burdens in prayer and seeking God's intervention. They pray for specific people or situations and have a heart of compassion.
On the other hand, a prayer warrior actively engages in spiritual warfare through prayer. They recognize the battle against the spiritual forces of darkness and pray proactively for spiritual breakthroughs, protection, and victory.
While intercessors focus on specific needs, prayer warriors have a broader scope. Prayer warriors are characterized by persistence, boldness, and faith in their prayers.
Is Being A Prayer Warrior A Spiritual Gift?
While being an intercessor is listed as one of the spiritual gifts in the New Testament (1 Corinthians 12:4-11, Romans 12:6-8, Ephesians 4:11-13). Being a prayer warrior is not.
However, even though it is not classified as a spiritual gift in the traditional sense, it is a calling and a way of life for many believers. It is an intentional and active pursuit of engaging in spiritual warfare through prayer, relying on the power of the Holy Spirit.
Prayer warriors are people who have a deep devotion to prayer, a persistent faith in God's ability to intervene, and a powerful desire to see His kingdom established on earth. They may have other spiritual gifts such as intercession, discernment, faith, or encouragement that complement their role as prayer warriors.
Ultimately, being a prayer warrior is more about a heart posture and a lifestyle of prayer, rather than a specific spiritual gift. It is about aligning yourself with God's purposes and seeking His will through persistent, fervent, and faith-filled prayer.
How Do You Pray Like A Prayer Warrior?
To pray like a prayer warrior, you'll need to develop a deep relationship with God through worship, praise, and devotion.
Study His Word to align your prayers with His truth. Surrender to the Holy Spirit, allowing Him to guide and intercede through you. Pray with uncompromising faith, specificity, and persistence, trusting in God's power and sovereignty. Pray in the name of Jesus Christ, declaring His authority. Seek unity in prayer with other Christians. Intercede for others. And above all, trust in God's perfect timing.
Final Thoughts on Warrior Praying
Ultimately, being a prayer warrior is a journey of intimacy, dependence, and spiritual growth. Prayer warriors embrace their identity as warriors, engaging in battle against spiritual forces through prayer and standing firm in their beliefs. This means that with God's grace, knowledge of Bible verses, and a disciplined prayer life, you too can become a prayer warrior, you too can go into heavenly realms, and you too can fight this dark world with great power. All you need to do is start. Choose to stand firm in your prayers and trust in God, He will be with you.
---
Before you leave, we would appreciate it if you helped us spread the word by sharing, tweeting, pinning, etc. this post.
---
About the Author: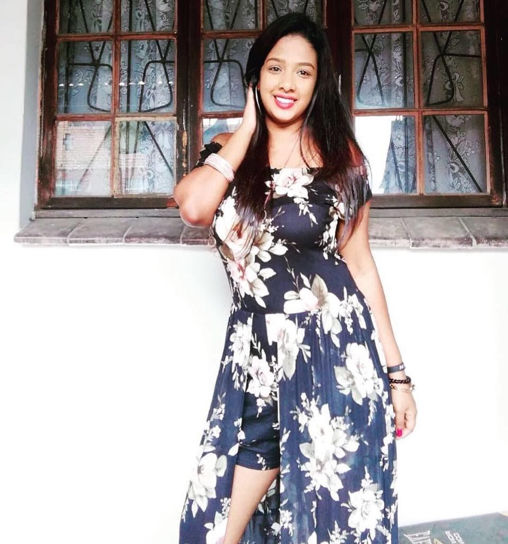 Nicole Munsami a Freelance Writer at https://thewriteseeds.com. She works with Christian entrepreneurs that want to make an impact while making an income and crafts content and copy that connect and convert. However, her passion is to encourage young women to embrace their identity in Christ and live their best lives, you'll find her blogs on https://thewriteseeds.com

---
Help us increase mental health awareness in the Christian community by donating through our paypal link here: www.paypal.com/therapyforchristians, joining our mailing list by clicking below, or join our provider list here: Provider listing
Disclaimer: the information, including but not limited to, text, graphics, images and other material contained on this article are for informational purposes only. No material on this site is intended to be a substitute for professional medical advice, diagnosis or treatment. If you are looking for a Christian counselor near you, please check out our directory located here: Christians Therapist Near Me
---
---
---
Featured Christian Therapists
---
Kathryn Werner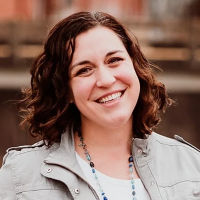 Specialty Psychiatrist or Nurse Practiti... Located in Prattville, AL
View Listing
Allen Cortado, MSN,PMHNP-BC,FN...
Specialty Person-Centered Located in Grayslake, IL
View Listing
Alexander Rose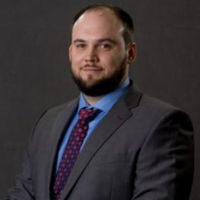 Specialty Psychiatrist or Nurse Practiti... Located in Richmond Heights, MO
View Listing
---
Christian Mental Health Providers
Search to find a Christian therapist near you