---

If you've been wondering how to start journaling and actually stick with it, this is the post for you. There are a lot of benefits to journaling, from enhancing your spiritual health to growing your relationship with God to improving your mental health (and others). Regardless of when and why you want to start journaling, here are several tips to keep in mind to make it meaningful and successful.
Five Journaling Tips for Beginners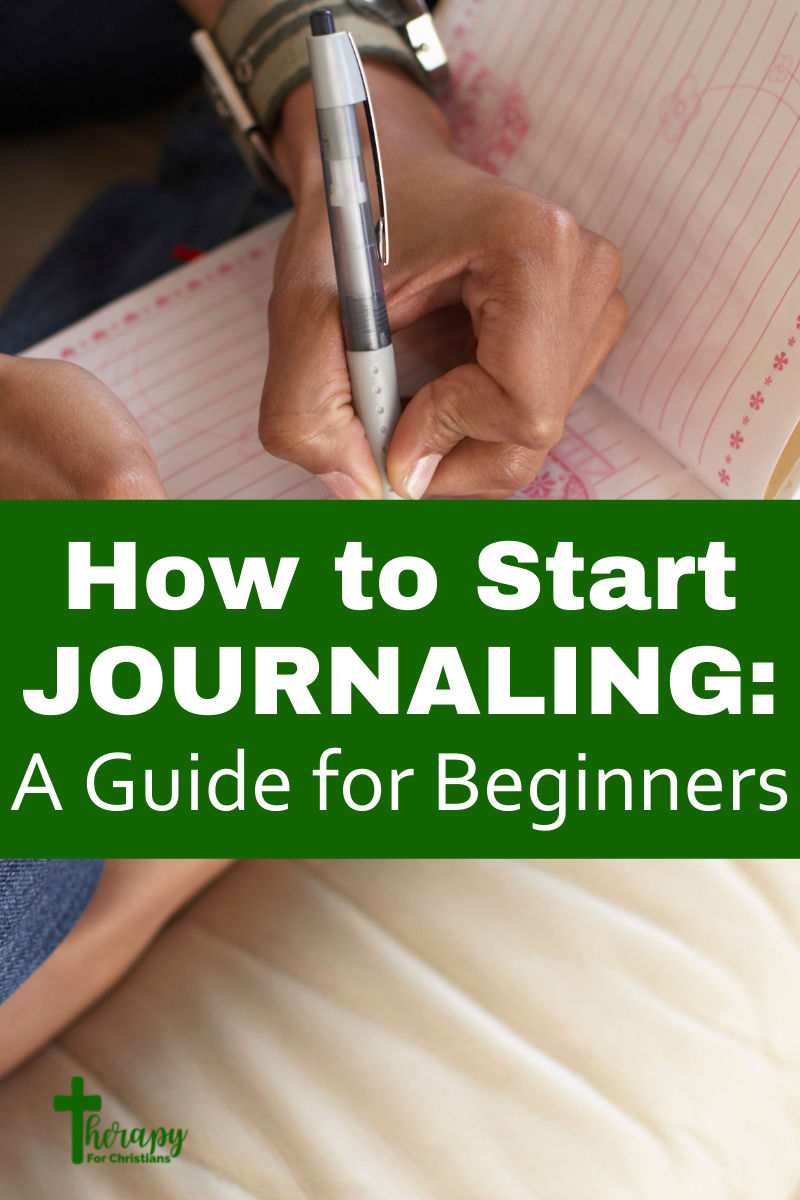 Pin It
1. Identify a reason to start journaling in the first place.
Before start writing , you should first decide what you'd like to journal about. There are many things to choose from and you don't have to be technical with your answers. Some people start journaling Scripture or to keep track of how they felt throughout the day. Others journal daily prayers or to keep track of some area of their life. While others journal as a way to increase their mental health and self-awareness. The choice is up to you and should always be something you're interested in. This will play a huge role in your being consistent with it.
Related post: How Journaling Benefits Your Spiritual Health
2. Choose a type of journal to use.
Contrary to popular belief, there are many styles and varieties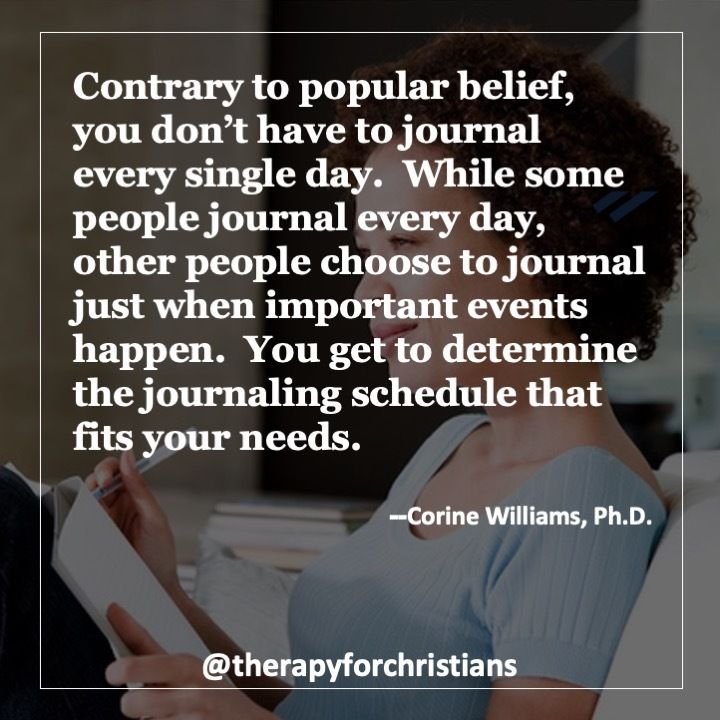 Like this content on Facebook of journals. Paper journals are starting to be replaced by digital journals, and rightfully so. As we move into a more technologically advanced society, you can journal directly from your iphone or ipad. There are even apps you can download for those devices.
If you do want to go the paper route, there are a lot available on the market that cater to just about every journaling style. From blank pages with lines to journals with prompts and space for doodling, you'd be surprised by what you may find. Take some time to identify what you think would best fit your style and then begin searching for those kinds of journals. Keep in mind that you can always switch up your journals and/or use multiple types simultaneously.
Bullet journals have become popular in recent years. A bullet journal (or BuJo) is like a diary that allows you to not only write but also draw. A bullet journal features sections to write daily to-dos, keep a monthly or weekly calendar, scribble down notes, track both physiological and mental health, and record both short- and long-term goals instead of blank, lined pages.
But there's a catch: you can't buy a bullet journal that has already been templated. Rather, you buy a blank or dot grid diary and make something special for yourself and your goals. As a result, establishing a bullet journal necessitates a large time commitment up front.
Check out our top picks for bullet journals:
Dotted Grid Mint Smooth Faux Leather, 5''×8.25''

Christ Reigns- Christian Bullet Journal

With God all things are possible: Bullet Journals

A Time for Every Purpose: A DIY Dotted Journal

I personally use at least three different journals (a paper journal to track my goals, a paper journal to journal during my quiet time with God, and then I transcribed what I write in my quite time with God into a digital five year journal.
3. Brainstorm a journaling schedule.
Again, this is something that has to be set in stone, but choosing a set time of day to journal will help with consistency. Most veteran journalists say that first thing in the morning or right before bed are the best times for journaling. Of course, your answer will depend on if you're a morning or night person. You may even be able to carve out some time throughout the day to journal. The overall goal is to give yourself enough time to digress and be comfortable before doing it. Feeling rushed or forced can quickly turn your journaling time into something unpleasant and lead to you not sticking with it at all.
4. Consider getting some accountability.
This can be in the form of an accountability partner or using a journaling schedule. If you're on Facebook, there are Bible journaling groups catered to helping hold the members accountable with whatever their journaling goals are. Some groups branch off and journal together during a set day and time. Keep in mind what your journaling goals are and then solicit some help to reach them.
5. Start small and slow.
Another great journaling tip to keep in mind is that you don't have to journal every single day. Those that are new to journaling typically benefit from starting with just a couple days a week and slowly adding on as their schedule and desires allow. It also helps to have some things to start with such as a devotional, journal prompts, or a journal with a built-in guide. If you're looking with some help in getting started, I have 400+ journaling prompts to increase self-awareness you can grab.
Final Tips
Although there is a lot more I could share with you, I don't want you to be overwhelmed about starting your journaling journey. After all, it should be an act that brings peace, comfort, and change in your life. Here are just a few more tips to keep in mind as you get started:
Get creative in your journal. Use stickers, doodle, draw, or whatever your heart desires in order to create art.
Experiment with different journaling techniques. Whatever you choose, make it work for you.
Keep your journal handy. There are journals of all sizes and if you want the ability to journal at any time, consider carrying it with you at all times.
Don't hesitate to take a break. If you find yourself hitting writer's block, don't force it.
Switch things up as often as necessary.
Check our top picks for journaling supplies below:
Christian Journaling Stickers for Journals

Erasable Marker Pens, 12ct - Multicolor Multicolor

10-Pack Blendable Art Dual Brush and Fine Tip Markers

20 PCS Journal Stencil Set for Journal Notebook

xxx
XXXFinal Thoughts
I am a firm believer that journaling can enhance a person's life in more ways than one. Whether you're looking for a way to relieve stress, keep track of an area of life, or grow in your faith, journaling can help you do just that. Pray, take your time, and journal as you feel led. Have you already started journaling? What are some tips you'd like to share? Let me know in the comments below.
About the Author: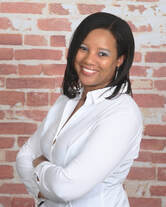 Corine Williams, Ph.D. is Clinical Psychologist that is currently seeing clients in the States of Maryland, New Jersey, and New York. You can find out more about her practice by visiting www.therapyforchristians.com/corinewilliams. In addition to providing individual therapy, Dr. Williams is also passionate about writing books and designing merchandise that educate, uplift, and normalize mental health subject in the Christian community. You can find out more about her at www.booksbycorine.com or by visiting her amazon profile here: https://www.amazon.com/Corine-Hyman/e/B00AWZ5FL2
What To Read Next:
---
Help us increase mental health awareness in the Christian community by donating through our paypal link here: www.paypal.com/therapyforchristians, joining our mailing list by clicking below, or join our provider list here: Provider listing
Disclaimer: the information, including but not limited to, text, graphics, images and other material contained on this article are for informational purposes only. No material on this site is intended to be a substitute for professional medical advice, diagnosis or treatment. If you are looking for a Christian counselor near you, please check out our directory located here: Christians Therapist Near Me
---
---
---
Featured Christian Therapists
---
Chloe Wagen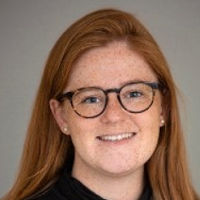 Specialty Psychiatrist or Nurse Practiti... Located in Boston, MA
View Listing
The Crossings Mental Health Im...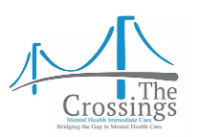 Specialty Psychiatrist or Nurse Practiti... Located in Fort Wayne, IN
View Listing
Gladys Obeng
Specialty Psychiatrist or Nurse Practiti... Located in Corona, CA
View Listing
---
Christian Mental Health Providers
Search to find a Christian therapist near you