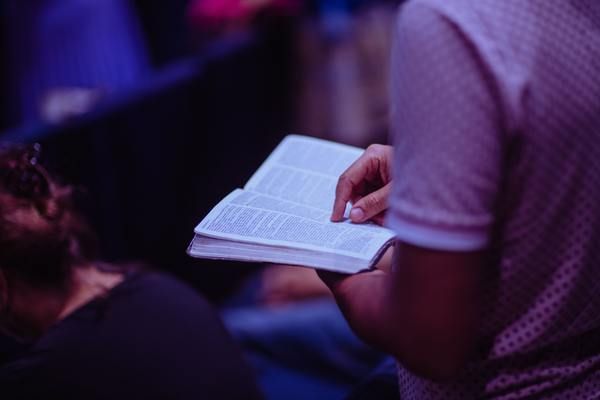 ---

Disappointed? Feeling down? You are not alone. We all have moments in our lives where we feel disappointed and down for different reasons. We may feel let down by other people, by circumstances beyond our control, or even by ourselves and that's normal.
Nobody is perfect and circumstances aren't always going to be in our favor so it is absolutely natural to feel disappointed sometimes. However, we can't stay stuck there, dwelling in disappointment is the worst thing we could do.
See, when challenges and trials come our way, Satan sees a loophole to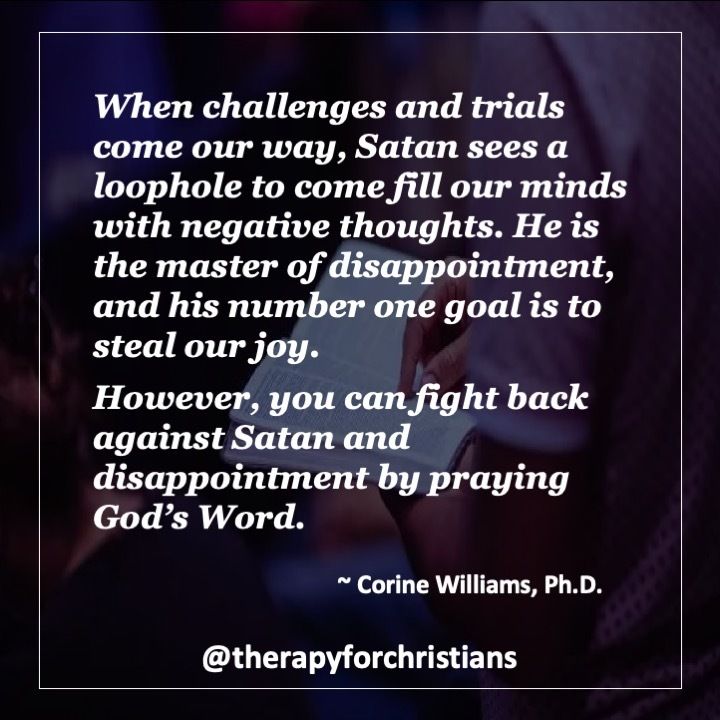 Like this content on Facebook come fill our minds with negative thoughts. He is the master of disappointment, and his number one goal is to steal our joy.
But Jesus came to give us joy. He came so that we could have a better future and so our hearts could be filled with eternal hope. All we need to do is turn to Him and let Him help us through all the challenges we face.
How does God want us to deal with disappointment?
Disappointment is an emotion we all experience at one point or another. How we choose to deal with that feeling often speaks volumes about our character. God wants us to deal with disappointment in a way that is consistent with His character.
This means being honest about our feelings, turning to Him for comfort and guidance, and not allowing disappointment to turn into discouragement. Here are a few ways we can do just that:
Remember
Remember that God is in control. No matter what has happened in the past and what is happening right now, His plan will prevail. He is sovereign and He is still on the throne. Take comfort in that fact and remember that He is always on your side.
Journal
Disappointments usually cause your mind to start racing with negative thoughts. One way to stop your mind from racing is to journal what you're feeling. Write out what you're feeling as a list or even as a letter to God. This will help you offload any burdens that were too heavy for you to carry. You could also journal what you're thankful for including all the things that God has brought you through before. This will make you more hopeful for the future.
Pray
Pray because God listens. He hears all of your prayers and not one tear that falls from your eye is hidden from Him. He sees you in your disappointment, He sees your heart's cry, and He answers when you call. So call on Him today and you will not be disappointed. He will hear you and He will talk back, you only have to trust in Him.
10 Bible Verses on Disappointment To Pray
When we experience disappointment, it can be difficult to know how to respond or even how to pray. The good news is that the Bible is full of verses that can help us to navigate these feelings. Here are just a few of the many verses that can provide comfort and guidance when we are feeling disappointed. Praying these scriptures will fill your heart with hope for brighter days.
Jeremiah 29:11
For I know the plans I have for you," declares the Lord, "plans to prosper you and not to harm you, plans to give you hope and a future." Jeremiah 29:11
Pray it - Dear God, your word says that you have plans for me, plans to prosper me and not to harm me, plans to give me hope and a future. So today, in my disappointment, I choose to believe your word. I know that your plans for me are good, so I will not lose hope when things are bad.
John 14:1-3
"Do not let your hearts be troubled. You believe in God, believe also in me. My Father's house has many rooms; if that were not so, would I have told you that I am going there to prepare a place for you? And if I go and prepare a place for you, I will come back and take you to be with me that you also may be where I am." John 14:1-3
Pray it - Lord Jesus, my heart is troubled right now but I do believe in God and in you. I know that you are preparing a place for me and that you are with me so I will continue to remain hopeful even when I am disappointed.
John 14:27
"Peace I leave with you; my peace I give you, I do not give to you as the world gives. Do not let your hearts be troubled and do not be afraid." John 14:27
Pray it - Thank you Jesus for the peace you have given me. The type of peace that comes from the world does not last, but the peace that comes from you lasts forever, it's a peace that surpasses all understanding, a peace that I will cling to even in disappointment.
Jeremiah 17:7-8
"But blessed is the one who trusts in the Lord, whose confidence is in him. They will be like a tree planted by the water that sends out its roots by the stream. It does not fear when heat comes; its leaves are always green. It has no worries in a year of drought and never fails to bear fruit." Jeremiah 17:7-8
Pray it - Heavenly Father, please help me to trust in you so much so that all of my confidence is in you. I want to be like a tree planted by the water that sends out its roots by the stream. I want to live without fear and never fail to bear fruit. I want to overcome life's disappointments quickly so I can live the life you originally planned for me.
Philippians 1:6
"Being confident of this, that he who began a good work in you will carry it on to completion until the day of Christ Jesus." Philippians 1:6
Pray it - Lord, even though I feel disappointed today, I know that it will pass. I am confident in the fact that you who began a good work on me will carry it to completion so I'll go through the hard times with faith and confidence that there are better days ahead.
Matthew 6:25-26
"Therefore I tell you, do not worry about your life, what you will eat or drink; or about your body, what you will wear. Is not life more than food, and the body more than clothes? Look at the birds of the air; they do not sow or reap or store away in barns, and yet your heavenly Father feeds them. Are you not much more valuable than they? Can any one of you by worrying add a single hour to your life?" Matthew 6:25-26
Pray it - Lord Jesus, please help me not to worry when I face disappointments in my life. I know that I am valuable to my Heavenly Father and that He will take care of everything I am worried about therefore there is no reason to stress.
Psalm 18:3
"In my distress I called to the Lord; I cried to my God for help. From his temple he heard my voice; my cry came before him into his ears." Psalm 18:3
Pray it - Heavenly Father, like your son David, I'm choosing to cry out to you in my distress. In this disappointment, I know that you will hear my voice and that you will be my comfort. I take heart in that fact.
Philippians 4:19
"And my God will meet all your needs according to the riches of his glory in Christ Jesus." Philippians 4:19
Pray it - Dear God, please help me to remember that even in my disappointments, you are still with me. Help me remember that you will meet all of my needs according to the riches of your glory, not mine. For this reason, I will never be in need. I'll always have enough because I trust in you.
Romans 8:28
And we know that for those who love God all things work together for good, for those who are called according to his purpose. Romans 8:28
Pray it - Lord God, I love you and I know that I am called according to your purpose. So today as I process my disappointment, I do so with the confidence that you will work this together for my good. I don't see the purpose in my pain right now, but I know that there is one because I am your child.
Romans 5:5
And hope does not put us to shame, because God's love has been poured into our hearts through the Holy Spirit who has been given to us. Romans 5:5
Pray it - Lord, things are bad right now and I feel really disappointed but I still have hope. I have hope because you are my God and I know that my hope in you will never put me to shame. So I pray today for the strength to keep this hope alive through these hard times. Keep showing up like you always do. I trust in you. Amen.
If you've prayed those prayers, know that God has heard you and He will be faithful to answer. Always put your complete trust in Him because He will never let you down. His love for you is deep, His plans for you are good, and His promises are true. He will never leave you nor forsake you, trust in that fact.
Free Prayer Cards for Disappointment
The above scriptures and prayer for disappointment can be downloaded for a gift of any amount (including free) below. Just click this sentence or the picture below. They are the perfect size to keep in a wallet or wherever you store your identification.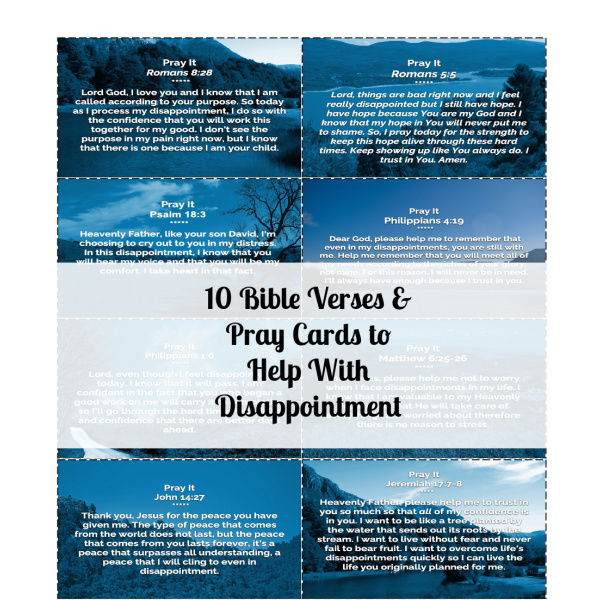 Click the image to download these prayer card for a gift of any amount including free
About the Author: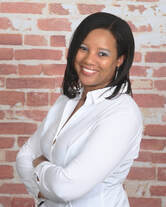 Corine Williams, Ph.D. is Clinical Psychologist that is currently seeing clients in the States of Maryland, New Jersey, and New York. You can find out more about her practice by visiting www.therapyforchristians.com/corinewilliams. In addition to providing individual therapy, Dr. Williams is also passionate about writing books and designing merchandise that educate, uplift, and normalize mental health subject in the Christian community. You can find out more about her at www.booksbycorine.com or by visiting her amazon profile here: https://www.amazon.com/Corine-Hyman/e/B00AWZ5FL2
---
Help us increase mental health awareness in the Christian community by donating through our paypal link here: www.paypal.com/therapyforchristians, joining our mailing list by clicking below, or join our provider list here: Provider listing
Disclaimer: the information, including but not limited to, text, graphics, images, and other material contained on this article are for informational purposes only. No material on this site is intended to be a substitute for professional medical advice, diagnosis, or treatment. If you are looking for a Christian counselor near you, please check out our directory located here: Christians Therapist Near Me
---
---
---
Featured Christian Therapists
---
Samantha Skirka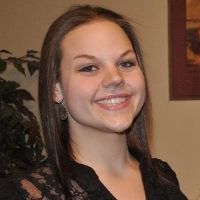 RESILIENCE MENTAL HEALTH

Specialty Psychiatrist or Nurse Practiti... Located in Grand Island, NE
View Listing
Colleen Craig-Akinsanya
Specialty Christian Mental Health Providers Located in Talladega, AL
View Listing
---
Christian Mental Health Providers
Search to find a Christian therapist near you