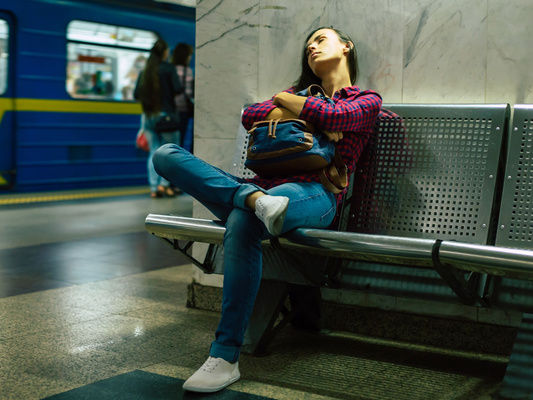 ---
Waiting is a part of life at some point or another. Whether it's waiting for an event, a person, or an answer, waiting can often lead to frustration, anxiety, and even desperation. But why does God make us wait? Is it a way to test us? A way to cultivate our faith and patience? Or something else entirely?
If you have probably seen the meme reminding you of all the Bible stories of people who waited (i.e., Noah, Abraham, Jacob, David, Jesus, etc.) as a way of reminding you are in good company when it comes to waiting. Still, it's not easy, waiting is extremely hard, especially when it's for something you really want.
Like many of you, I am also waiting on the Lord to do some obvious and not-so-obvious things in my life. Recently, I found myself praying over and over again about these issues, so much so that I forgot to enjoy the journey of waiting on God to answer my prayers.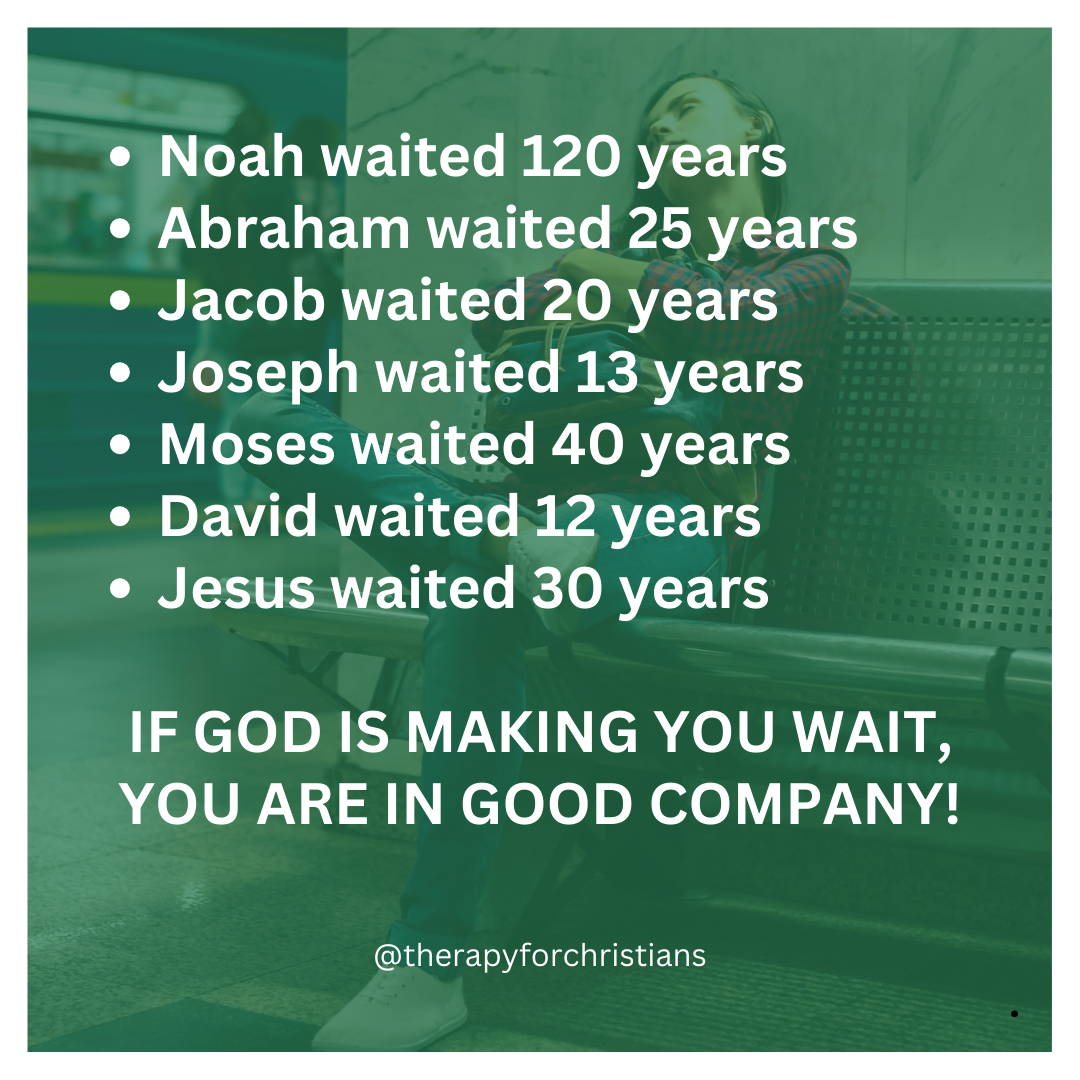 Like a kid stuck on a road trip, I was so focused on asking, "Are we there yet?" that I did not see the stunning scenery that was passing me by. It was then that I chose to stop focusing on when God would answer my prayers and start praying that He would help me enjoy waiting instead.
So I looked at that meme again, and it was then that something occurred to me. I realized that, just like Joseph, Abraham, Moses, and Jesus, if God is making me wait, it is because He has a good purpose. The rest of this article will explore the top reasons God makes us wait so long.
Top Reasons God Is Making You Wait So Long
Waiting on God can be a difficult experience, but it can also be an opportunity for growth. There are many reasons why God may choose to make us wait for something we desperately desire.
While it might be tough to do so, it is important to remember that God has a purpose in everything He does. Here are the top reasons why God may be making you wait so long.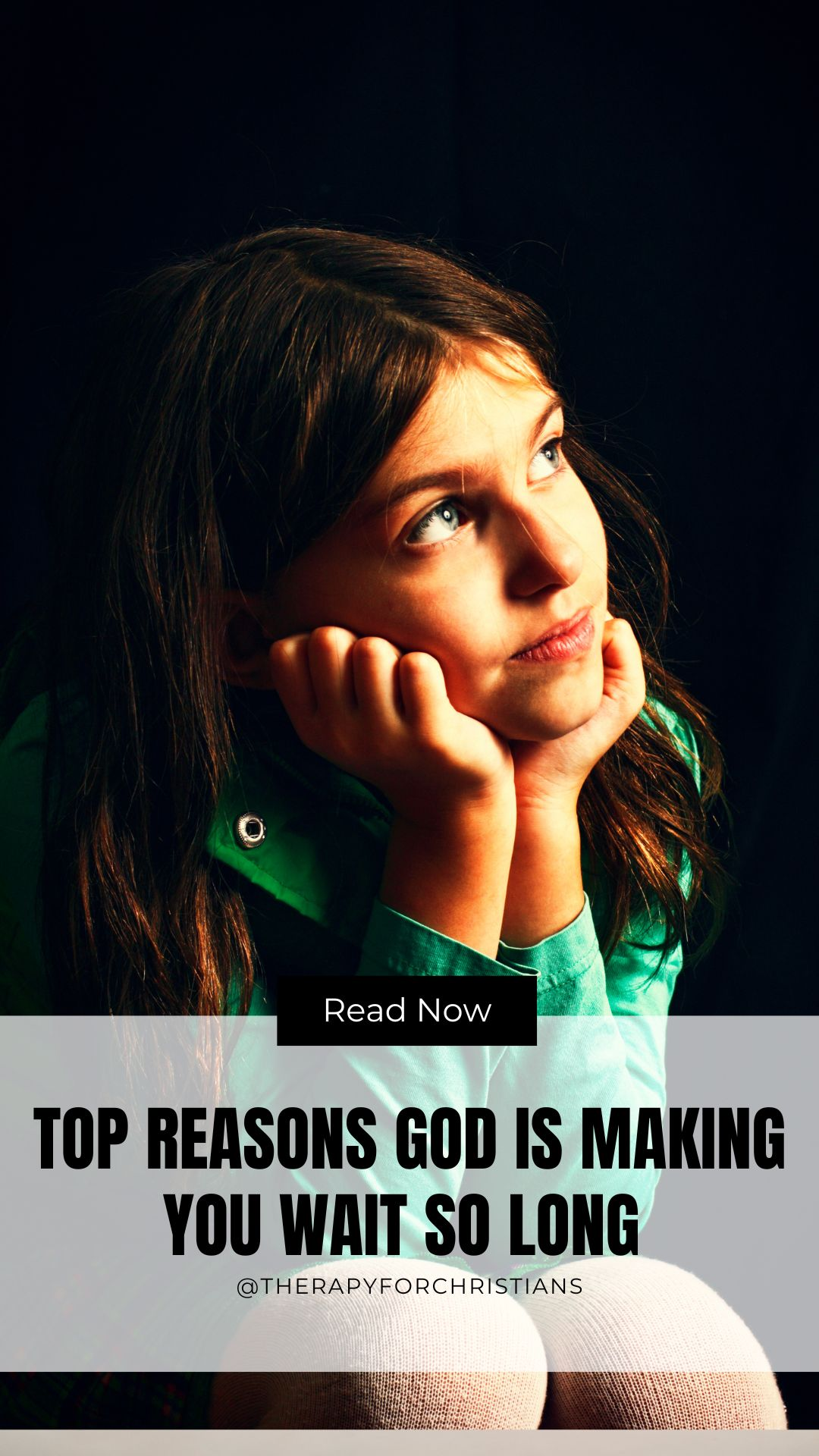 Waiting Builds Character
One of the top reasons God may be making you wait is to build your character. By having to wait, you are learning to exercise patience, faith, and trust in God. You are also developing spiritual maturity and wisdom as you wait in anticipation for the promises of God to be fulfilled.
As you wait, you even begin to develop spiritual discernment, learning to recognize God's leading and direction in your life. As a result, you become a better follower of Christ and a better servant of the Lord. God is using this time to shape you into the person He has called you to be.
Just like He did with David, God is forming your character and preparing you for the victory that is coming in the end. David was anointed to be king, but God needed to build his character before allowing him to be king. Likewise, you may be anointed but the wait is necessary.
While Waiting, God Is Preparing You For His Promise
Sometimes God makes us wait because He has something special planned for us. He may be taking the time to prepare us for His promise just like He did with Abraham.
Abraham and his wife waited many years to have a child. The fact that nations would come through them was a promise from God but still, they had to wait. Waiting was hard and they tried to rush the process, not realizing that God was preparing them for the promise. Thankfully, they soon realized that while waiting for God's promises can be difficult, it is totally worth it.
In our waiting seasons, God is teaching us to be patient, have faith, and trust in Him. He is teaching us to rely on Him rather than on our own efforts. He is molding and shaping us into the people He wants us to be so that when His promise is fulfilled, we will be ready to accept it and be fully prepared to carry it out.
God Is Strengthening Your Faith
Waiting on God is often necessary for strengthening our faith. By waiting, we learn to trust in His perfect timing and to rely on Him for our needs. Like Moses in the wilderness, we learn to wait on Him for guidance and for the answers to our prayers. We also learn to trust that His plan for us is better than anything we can think of for ourselves.
It is only through faith-strengthening experiences, such as waiting on God, that we can truly understand and appreciate His love and His plans for us.
He Wants You To Fix Your Eyes On Him Instead Of The Promise
Another reason God may be making you wait is because He wants you to focus on Him and not the promise. He doesn't want you to put your faith and trust in the promise, but rather in Him. He wants you to rely on Him and to recognize that He is the source of all your blessings.
When you wait for a promise to come to fruition, it may be difficult to see God's hand in it. However, by waiting, you are reminded that it is God who blesses us, not our own efforts.
Waiting gives us the opportunity to place our faith and trust in Him, to be grateful for His provision, and to recognize His divine plan.
God wants us to remain in a state of faith, trusting Him and relying on Him. He is faithful, and He will fulfill His promises in His perfect timing, just like He did with Joseph. It took years for Joseph's dream to come true but it happened eventually because Joseph fixed his eyes on God.
The Time Is Not Right
God has His own timetable and often His timing is not what we want or expect. Ultimately, He is working out His perfect will for us, and waiting is part of that process.
See, Jesus, the Son of God, could have saved the world as a baby, that's what He was born for after all, but that wasn't God's timing. God had better, more powerful plans that required Jesus to wait until the time was right. Jesus waited, He trusted, He loved, He served, He healed, and when the time was right, He gave up His life to save ours.
So just like Jesus, we can also surrender to the will of God and trust that He is with us every step of the way. He is always in control and His timing is always perfect.
You're Waiting On Something God Never Promised You
One reason many don't consider when waiting on the Lord is the fact that God may not have promised us the thing we are waiting for. God has a plan for us that may not include the thing we hope for, no matter how much we want it. It is through patience and faith that God blesses us with the best of what He has planned for us.
While this might not sound like good news to you, it is important to remember that God sees the bigger picture and has your best interests at heart. We must trust in His love and sovereignty and decide to remain faithful while we wait for His perfect timing in our lives.
How Can You Be Patient When God Makes You Wait?
Waiting on God can often be one of life's greatest tests of patience. Still, there is great value in learning to cultivate patience and trust in God's timing. To be patient when God makes us wait, we must focus on our faith in Him and His plans for us. It's very important to remember that God has our best interest at heart and that He will reward us with the perfect timing and the outcome.
We can also take comfort in knowing that God is using the time we spend waiting to shape and strengthen our character. Taking time to reflect on God's love and His sovereignty, listening to uplifting music, and engaging in meaningful conversations can help ease the wait.
Above all, it is crucial to remember that God is faithful and His plans are better than ours. As we trust in Him, He will provide the strength, courage, and patience we need to wait on Him.

Final Thoughts On Why God Keeps Us Waiting
As long as we are alive, we will experience many seasons of waiting in our lives. Some of us are waiting on God to heal us or a loved one; some of us are waiting on God to bring a loved one to salvation; some of us are waiting on a job, a promotion, a spouse, a child, or about a hundred other things. Whatever you are waiting on today, I would like to remind you that, if God is making you wait, you are not only in good company, but God has a good purpose for the wait.
Remember that waiting on God is an essential part of our faith and there are many reasons why He has us wait. He is never late, He is always on time.
Therefore, when you learn to understand and accept His timing, you'll find peace and joy in the wait knowing that He will bring forth something beautiful. You will also be absolutely sure that God is using the wait to bring about a deeper relationship with Him.
So today, choose to relax and enjoy your purpose. Know that He who has begun a good work in you will be faithful to complete it, He will not leave you halfway (Philippians 1:6). You are not stuck, you're being prepared, renewed, and revitalized for a season so much better than this.
---
Before you leave, we would appreciate it if you helped us spread the word by sharing, tweeting, pinning, etc. this post.
---
About the Author: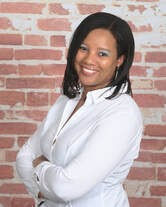 Corine Williams, Ph.D. is Clinical Psychologist that is currently seeing clients in the States of Maryland, New Jersey, and New York. You can find out more about her practice by visiting www.therapyforchristians.com/corinewilliams. In addition to providing individual therapy, Dr. Williams is also passionate about writing books and designing merchandise that educate, uplift, and normalize mental health subject in the Christian community. You can find out more about her at www.booksbycorine.com or by visiting her amazon profile here: https://www.amazon.com/Corine-Hyman/e/B00AWZ5FL2
---
Help us increase mental health awareness in the Christian community by donating through our paypal link here: www.paypal.com/therapyforchristians, joining our mailing list by clicking below, or join our provider list here: Provider listing
Disclaimer: the information, including but not limited to, text, graphics, images and other material contained on this article are for informational purposes only. No material on this site is intended to be a substitute for professional medical advice, diagnosis or treatment. If you are looking for a Christian counselor near you, please check out our directory located here: Christians Therapist Near Me
---
---
---
Featured Christian Therapists
---
Ben Angarita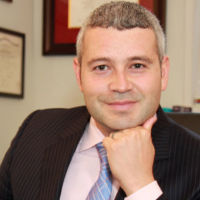 Specialty Psychiatrist or Nurse Practiti... Located in New York, NY
View Listing
Jessica Jun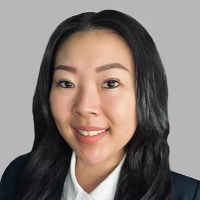 Specialty Psychiatrist or Nurse Practiti... Located in West Covina, CA
View Listing
Nikol Treat

Specialty Psychiatrist or Nurse Practiti... Located in Siloam Springs, AR
View Listing
---
Christian Mental Health Providers
Search to find a Christian therapist near you