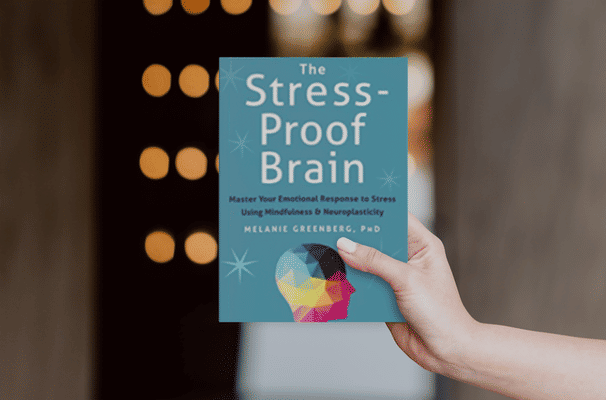 ---

Everyone deals with stress, that should come as no surprise. But unfortunately, many people deal with it on a much higher level than others. If you feel like your stress is so severe that it is affecting your mental or physical health, it is time to do something about it. We have previously shared Bible verses to help you overcome stress. Today, we would like to share a great self-help book: The Stress-Proof Brain Book.
About the Stress-Proof Brain Book
Readers will learn a novel technique to harnessing the power of positive emotions and overcoming stress in this ground-breaking book, The Stress-Proof Brain: Master Your Emotional Response to Stress Using Mindfulness and Neuroplasticity, written by a clinical psychologist and neuroscientist, Melanie Greenberg, PhD.
The Stress-Proof Brain Book is not just your ordinary self-help book. It is going to provide a lot of science-backed information, tools, skills, and knowledge that will help you reduce your stress levels for good, which can also help with anxiety and depression. This book goes over what happens in your brain when you experience stress, so it isn't just a self-help book, but is actually going to show you the science and psychology behind the tools you will learn.
This book makes it easy for anyone to understand how the brain reacts to stress (i.e., the fight, flight, or freeze response) which leads to impulsive behavior, constant anxiety, avoidance, procrastination and rumination. The book also will help the reader understand the long term physiological effects of stress such as hypertension, diabetes, high blood pressure, heart diseases etc.
The reader will also learn a lot about mindfulness and its positive impact on your stress levels, from how to change your responses to stressful situations, to changing your mindset, stopping negative thinking, and avoiding things like avoidance and tunnel vision when you get stressed or deal with anxiety. This allows you to improve your thought processes overall and start living a stress-free life. While nobody can have a completely stress-free life, it will help you cope with stressful situations. No longer will they consume you and you can have more natural and healthy responses.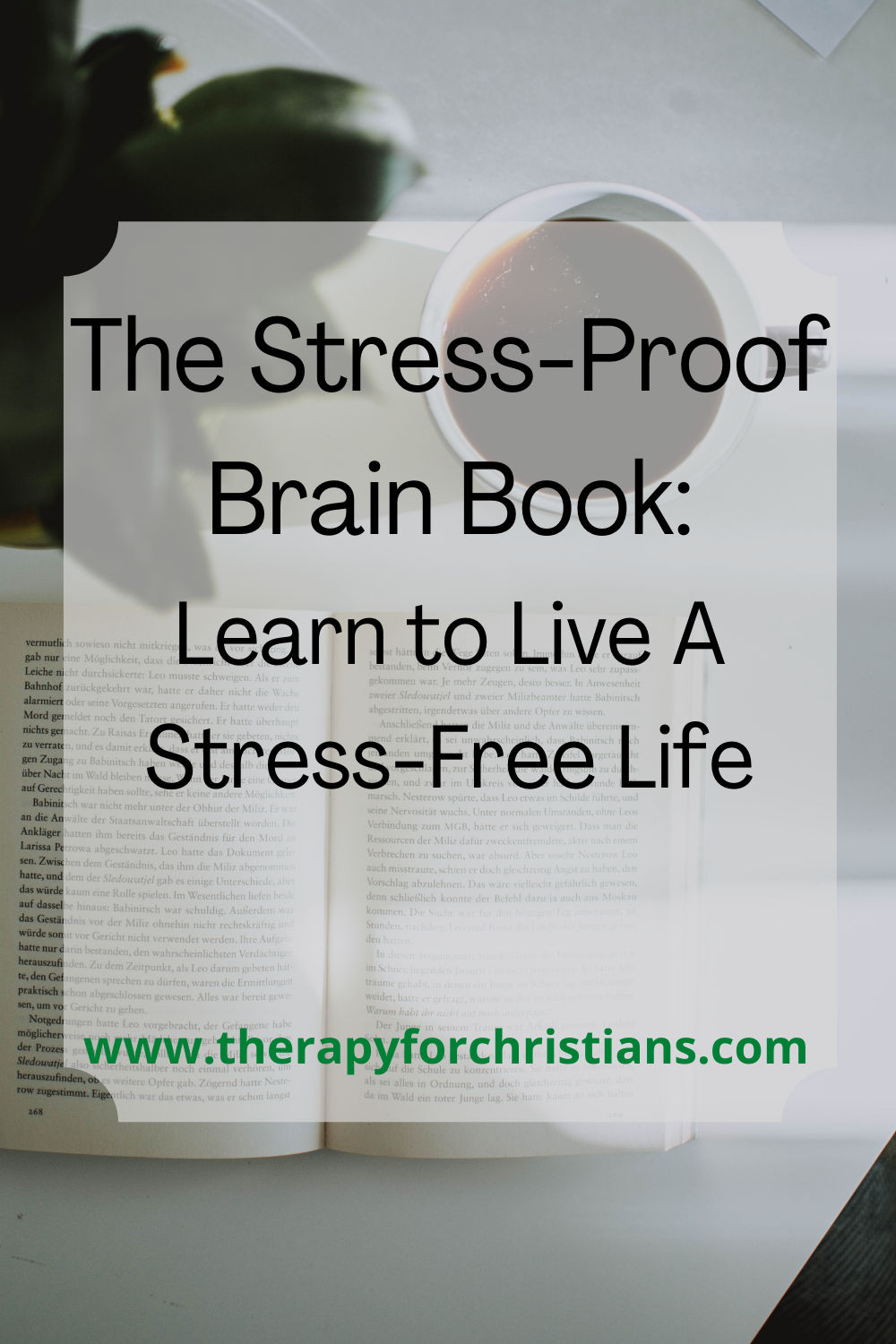 Pin It
The Stress Proof Brain is divided into three parts.
Part 1: Understanding Your Stress - will teach you about your brain and body's stress responses. You will also learn about the many types of stresses you are dealing with, as well as how stress impacts your mental and physical health.
Part 2: Calming Your Amygdala - will teach you how to stay grounded in the present moment even while your amygdala is screaming. You will also learn to confront and soothe uncomfortable emotions rather than avoiding them. Finally, you'll discover how to perceive your anxieties as more manageable and how to utilize self-compassion to help your amygdala relax.
Part 3: Moving Forward with Your Prefrontal Cortex - will teach you how to be cognitively flexible and overcome worry, perfectionism, and hypervigilance. You'll discover how to use your intellect for good. You will also learn to see your pressures as challenges and work on improving your coping abilities. You will learn to be tougher in coping with your stressor and live a healthier, more balanced life despite the existence of stress.
Reasons to Get This Book
While this book is not Christian-based, we recommend this book for anyone with high levels of stress, as well as mental health professionals. It is not only going to give you the tools you need to handle stress, but it really delves deep into the science involving mindful thinking, and can help you with other mental health issues. The techniques you learn from this book can help whether you have emotional stress, anxiety and panic attacks, or even depression. Suddenly all those negative thoughts and worries that were consuming you don't seem so bad, and you can handle them a lot better.
What We Thought About It
We really recommend this Stress-Proof Brain Book to anyone with stress or anxiety. It can help give you the skills you need to deal with all those curveballs life likes to throw at you. You can't avoid them entirely, but you can develop healthier ways to cope with them. This book will teach how to use the power of neuroplasticity, to successfully manage your emotional brain's response to stress. You will learn to shrug off the minor stuff, deal with the big stuff, and live a happier, healthier life by developing a more stress-proof, robust brain.
While we all experience stress from time to time, you should seek professional mental health care if your stress is interfering with your everyday life. You can find a local Christian therapist near you by search our directory here.
About the Author:
Melanie Greenberg, PhD, is a practicing psychologist and executive coach in Marin County, California, and an expert in stress, health, and relationships using neuroscience, mindfulness, and cognitive behavioral therapy approaches (CBT). Dr. Greenberg has given workshops and speeches to national and international audiences. She is a popular media expert who has been mentioned in CNN.com, Forbes.com, BBC Radio, ABC News, Yahoo! Shine, and Lifehacker, as well as in Self, Redbook, Men's Health, Women's Health, Fitness Magazine, Women's Day, Cosmopolitan, and The Huffington Post. She has also been on several radio programmes, including Leading With Emotional Intelligence, The Best People We Know, Inner Healers, and Winning Life Through Pain. Greenberg was designated one of Twitter's 30 Most Influential Psychologists to Follow.
About the Reviewer: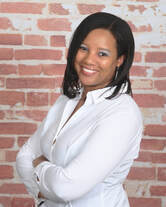 Corine Williams, Ph.D. is Clinical Psychologist that is currently seeing clients in the States of Maryland, New Jersey, and New York. You can find out more about her practice by visiting www.therapyforchristians.com/corinewilliams. In addition to providing individual therapy, Dr. Williams is also passionate about writing books and designing merch that educate, uplift, and normalize mental health subjects in the Christian community. You can find out more about her at www.booksbycorine.com or by visiting her amazon profile here: https://www.amazon.com/Corine-Hyman/e/B00AWZ5FL2
---
Help us increase mental health awareness in the Christian community by donating through our paypal link here: www.paypal.com/therapyforchristians, joining our mailing list by clicking below, or join our provider list here: Provider listing
Disclaimer: the information, including but not limited to, text, graphics, images and other material contained on this article are for informational purposes only. No material on this site is intended to be a substitute for professional medical advice, diagnosis or treatment. If you are looking for a Christian counselor near you, please check out our directory located here: Christians Therapist Near Me
---
---
---
Featured Christian Therapists
---
Alison D Mitchell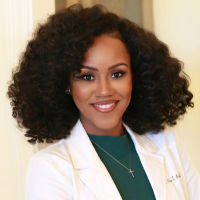 Specialty Psychiatrist or Nurse Practiti... Located in Zachary, LA
View Listing
Nikol Treat

Specialty Psychiatrist or Nurse Practiti... Located in Siloam Springs, AR
View Listing
Tailored 2 U Psychiatry
Specialty Psychiatrist or Nurse Practiti... Located in Phoenix, AZ
View Listing
---
Christian Mental Health Providers
Search to find a Christian therapist near you