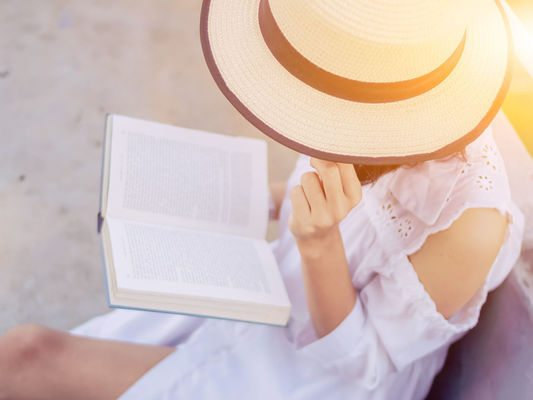 ---

As you go through life, you will experience many different kinds of love. But there's one love that's unlike any other, and that's the love of God.
His love is perfect and unchanging. It is pure and unending, it's amazingly beautiful and it's available to you no matter what you've done or where you are in life. There is absolutely nothing you could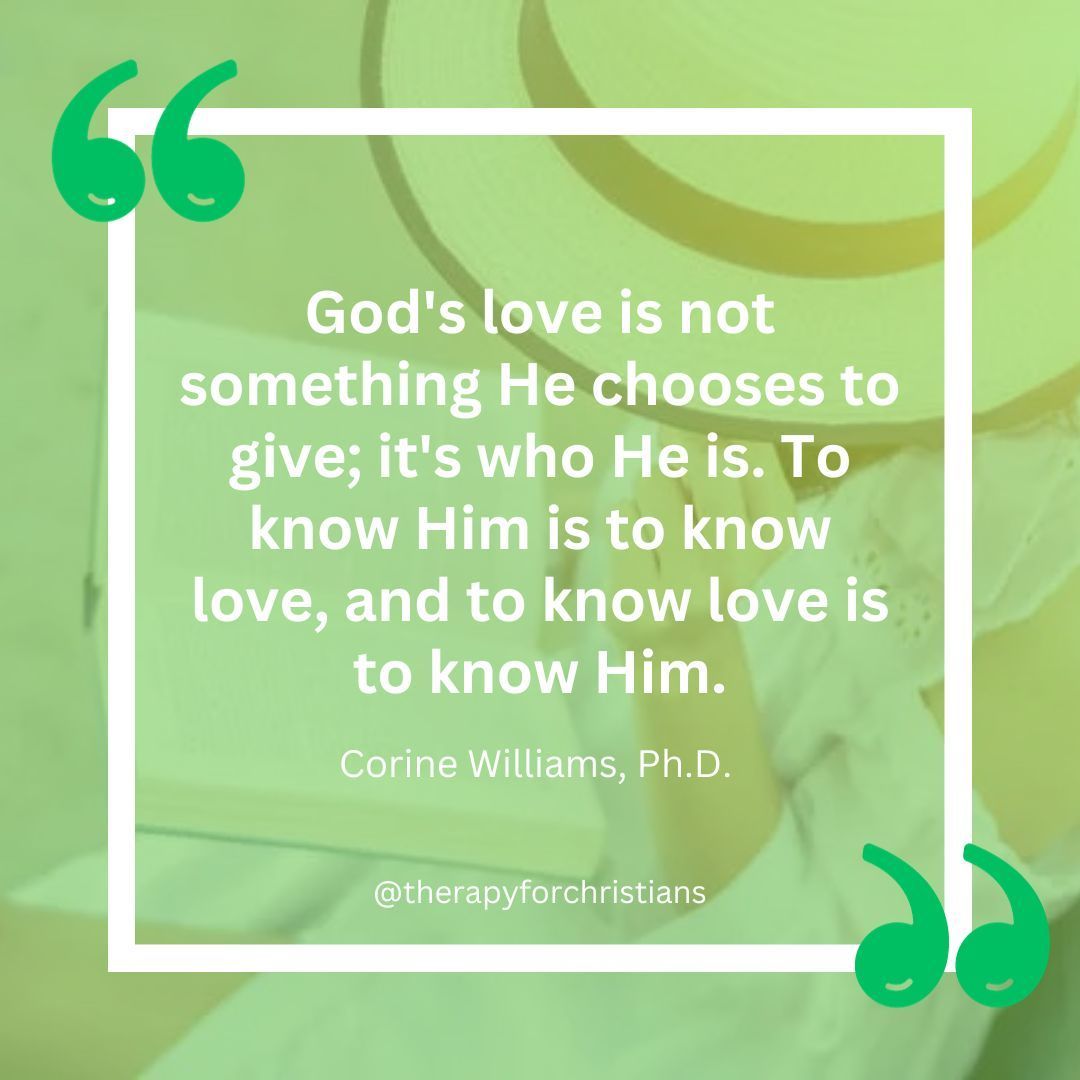 Like this Content on Facebook have said or done that would have made Him stop loving you. His love for you is unwavering, it is steadfast and it does not depend on who you are but on who He is.
God, Himself is love and when you experience His love, it can often be overwhelming. His love is so relentless and pure that it can be difficult to understand. However, even though it's difficult to understand it's easy to experience, and when you allow yourself to experience God's unconditional love, it can change your life forever.
What Is God's Unconditional Love?
To be loved by God unconditionally means to be loved by God without any conditions or expectations attached. God's unconditional love is not based on anything we have done or anything we can do; it is simply a gift from Him.
It's a love that is perfect, complete, and always there for us, no matter what. It's a love that is completely free and given to us simply because we exist. This kind of love is often hard for us to understand because we are so used to thinking that love must be earned. We often think that we have to do something to deserve love.
We think we have to do something to deserve love because when we love someone, we do so with conditions—we love them when they are nice to us, when they make us feel good, or when they behave the way we want them to. But God's love is different.
His love is unconditional, His love is pure, His love is the essence of who He is, and it can't be taken away.
See, according to 1 John 4, love is not something God chooses to give us. Love is who God is, He doesn't just love, He is love. To know Him is to know love and to know love is to know Him.
So we have come to know and believe the love that God has for us. God is love, and whoever abides in love abides in God, and God abides in him 1 John 4:16
Therefore, when seeking God's love, it's important to remember that you are not seeking something that God has to give you – you are actually seeking something that God is. And because God is love, when you seek His love, you're actually seeking Him.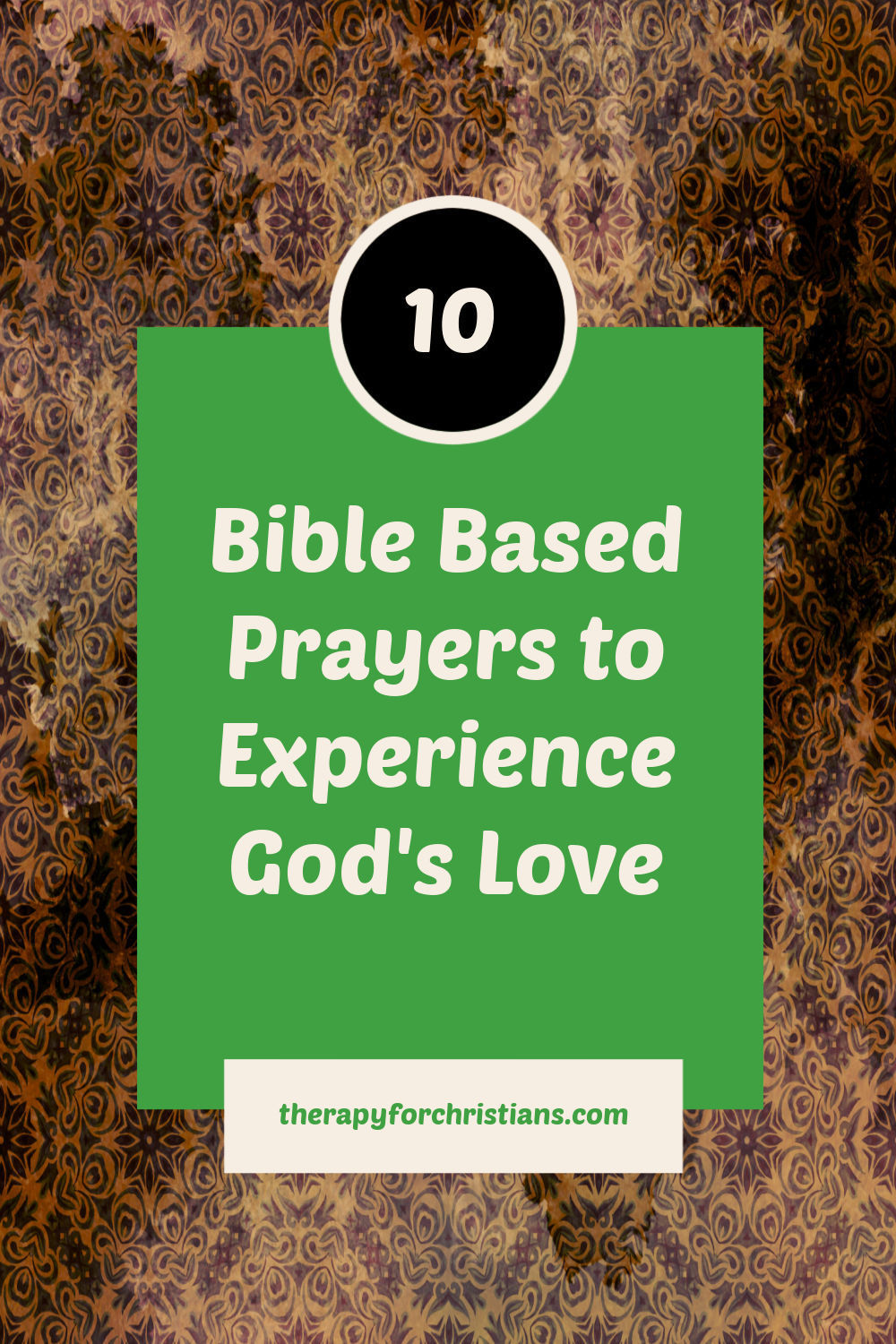 Pin It
10 Prayers For The Love Of God Based On Scripture
Ready to experience unconditional love for you? Here are 10 prayers about God's love from scripture to help you experience His love in your life.
Lamentations 3:22-23
The steadfast love of the LORD never ceases; his mercies never come to an end; they are new every morning; great is your faithfulness. Lamentations 3:22-23
Pray It - The world may cease to exist Lord, but I know that your love for me won't, your love is steadfast, your mercies are unending and your faithfulness is great, for this I am thankful.
Ephesians 2:4-5
But God, being rich in mercy, because of the great love with which he loved us, even when we were dead in our trespasses, made us alive together. Ephesians 2:4-5
Pray It - Thank you Heavenly Father for not only being a God who loves but also a God who lives and gives life to your people, I'm alive today only because you love me and I will keep living in your love for as long as I live.
Romans 8:38-39
For I am sure that neither death nor life, nor angels nor rulers, nor things present nor things to come, nor powers, nor height nor depth, nor anything else in all creation, will be able to separate us from the love of God in Christ Jesus our Lord. Romans 8:38-39
Pray It - Thank you Lord Jesus for loving me so much that nothing in my past, present, or future can separate me from your love. Your love transcends all understanding and experiencing it is my life's greatest joy.
John 3:16
For God so loved the world, that he gave his only Son, that whoever believes in him should not perish but have eternal life. John 3:16
Pray It - Thank you, Father God, for the life, death, and resurrection of your Son, Jesus Christ. Thank you for loving me enough to give Him up and then bring Him back for me. Because of your love, death has no dominion over me and my life has more meaning and purpose.
Psalm 63:3
Because your steadfast love is better than life, my lips will praise you. Psalm 63:3
Pray It - Lord, your steadfast love is better than life, there is nothing purer, sweeter, or stronger. You have been, and always will be the most constant presence in my life. For this reason, my lips will praise you forever.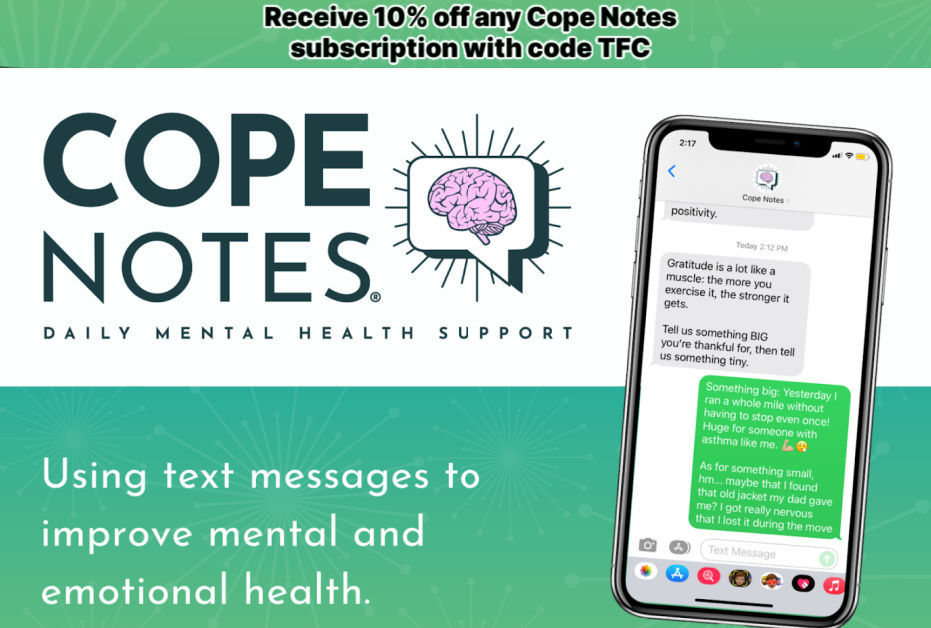 Isaiah 54:10
For the mountains may depart and the hills be removed, but my steadfast love shall not depart from you, and my covenant of peace shall not be removed, says the Lord, who has compassion on you. Isaiah 54:10
Pray It - Dear Heavenly Father, your word says that no matter what happens around me, your love will never leave me. Your peace will always be my portion and you will always be with me. I believe those words Lord and I know that your love will remain steadfast.
Psalm 86:15
But you, O Lord, are a God merciful and gracious, slow to anger and abounding in steadfast love and faithfulness. Psalm 86:15
Pray It - Dear God, because you are merciful and gracious, because you are slow to anger and abounding in steadfast love, I know that my relationship with you is secure. No matter what I've done or what I do in this life, you will be faithful to finish what you started in me.
1 John 3:1
See what kind of love the Father has given to us, that we should be called children of God; and so we are. The reason why the world does not know us is that it did not know him. 1 John 3:1
Pray It - Abba Father, I truly consider myself blessed to be called your child, you're the best father a child could ever hope for and your love for me is unmatched. Thank you for your love.
Romans 5:5
And hope does not put us to shame, because God's love has been poured into our hearts through the Holy Spirit who has been given to us. Romans 5:5
Pray It - Thank you God for pouring your love into my heart through the Holy Spirit. Your love gives me the hope that I so desperately need, and I'm confident in the fact that this hope will never put me to shame.
1 John 4:19
We love because he first loved us. 1 John 4:19
Pray It - Lord Jesus, before I could love you, you chose to love me. You chose to love me so much that you died in my place. Your love for me cannot be explained but it overflows in my heart, and it's from this overflow that I can now love others.
Related Post - 42 Ways to Love Yourself More

Final Thoughts on Praying for God's Love
If you know someone who would benefit from receiving these prayers to God about love, please download these 10 prayer cards for free (just enter $0.00 at checkout). If you'd like to pray the scripture over your marriage, please check out this post. May the love in your life continue to grow deeper as the days go by.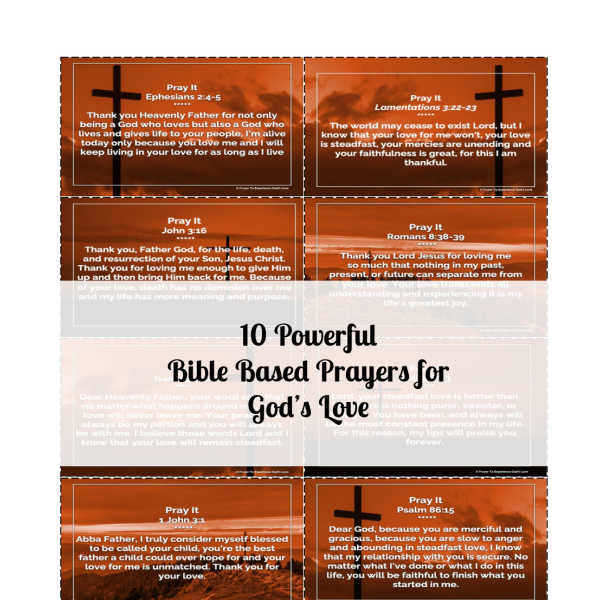 Download Now From Gumroad
If you are struggling to experience God's love despite praying the above prayers, you may benefit from speaking with a Christian life coach, therapy or pastoral counselor. To find a Christian provider near you, you can search our mental heath directory here: Local Christian Counselors
---
Before you leave, we would appreciate it if you helped us spread the word by sharing, tweeting, pinning, etc. this post.
---
About the Author: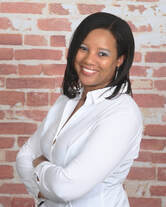 Corine Williams, Ph.D. is Clinical Psychologist that is currently seeing clients in the States of Maryland, New Jersey, and New York. You can find out more about her practice by visiting www.therapyforchristians.com/corinewilliams. In addition to providing individual therapy, Dr. Williams is also passionate about writing books and designing merchandise that educate, uplift, and normalize mental health subject in the Christian community. You can find out more about her at www.booksbycorine.com or by visiting her amazon profile here: https://www.amazon.com/Corine-Hyman/e/B00AWZ5FL2
---
Help us increase mental health awareness in the Christian community by donating through our paypal link here: www.paypal.com/therapyforchristians, joining our mailing list by clicking below, or join our provider list here: Provider listing
Disclaimer: the information, including but not limited to, text, graphics, images, and other material contained on this article are for informational purposes only. No material on this site is intended to be a substitute for professional medical advice, diagnosis, or treatment. If you are looking for a Christian counselor near you, please check out our directory located here: Christians Therapist Near Me
---
---
---
Featured Christian Therapists
---
Vera Ngezem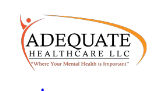 Specialty Psychiatrist or Nurse Practiti... Located in Washington, DC
View Listing
Clemmie Palmer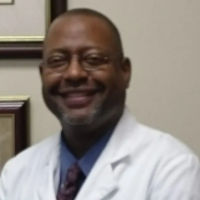 Specialty Psychiatrist or Nurse Practiti... Located in Montgomery, AL
View Listing
Laura Smith

Specialty Psychiatrist or Nurse Practiti... Located in Charlotte, NC
View Listing
---
Christian Mental Health Providers
Search to find a Christian therapist near you