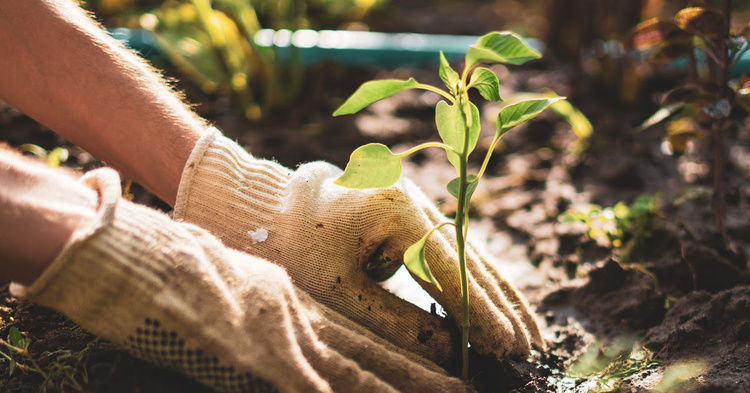 ---

Gardening is a wonderful way to help improve your overall physical and mental well-being. The garden is an amazing place that allows you to connect with nature and God, who created all life. Remember God who much loved His garden? You can have a small bit of that here in your own garden. If you find yourself struggling and looking for a way to bring back your connection and faith in God, starting a garden can be a great place to start.
Why Does Gardening Help Us
The concept of utilizing gardening to promote greater health and well-being, known as therapeutic horticulture, dates back to the nineteenth century. Based on research from horticulture, it has be hypothesized that we may be innately drawn to plants as a species since we rely on them for food, shelter, and other means of survival. The fruit and vegetables that are produced from a garden can have a positive impact on the diet.
Additionally, gardening time combines physical activity with social connection, exposure to nature, and time in the sun. In the summer, sunlight decreases blood pressure while also raising vitamin D levels. Dexterity and strength are restored when working in the garden, and the cardiovascular workout involved can easily burn the same number of calories as working out at a gym.
Finally, being near plants might serve as a reminder of what a wonderful and powerful God we worship (Matthew 6:25-34).
Spiritual Benefits of Gardening
Gardening can help you change how you think and connect with God in the below ways:
Slow Down and Appreciate the Little Things in Life.
Gardening lets you take a look at the world from God's point of view. A moment of pride over every little accomplishment of each little growing plant. Gardening teaches us to slow down and look at life in a new way. Gardens take time to grow and to bring about changes. Changing a little bit at a time takes time, but each change is as exciting as the last. Slowing down and appreciating each little change can help you learn to look for the little things to get excited about in your life. Your garden sprouts give you a greater appreciation for all the small leaves and sprouts, the little hummingbirds at your feeders, and the small butterflies fluttering around your flowers. You gain a deeper appreciation of life when you garden, compared to other activities.
You Can Connect with God by Spending Time Gardening.
In order to maintain mental health, it is crucial to maintain a connection with the Lord. Having a sense of belonging and being connected to something larger than yourself is soothing. Learning to connect with nature also helps us to open ourselves up to a healthy connection with our lord.
Gardening Helps you Cultivate a Growth Mindset.
Gardening encourages us to focus on growth in general. Our mental mindset can be improved by practicing this and helping us approach our everyday lives with a growth mindset. A garden can be a great equalizer for those who struggle with seeing things from this perspective. When your mind starts to think about growth in one area of your life, it often inspires you to think about growth in other areas, like your relationship with God.
Like this Content on Facebook
Gardening Moves you Towards Acceptance.
"Acceptance is the answer to all my problems today.When I am distrubed, it is because I find some person, place, thing or situation - some facet of my life unacceptable to, and I can find no serenity until I accept that person, place, thing or situation as being exactly the way it is supposed to be at this moment." ―Dr. Bob Bill W, A.A. Big Book
You learn to embrace change in your day-to-day life by letting go of control and letting things happen in the garden. Despite the fact that you can control some aspects of your garden, such as what you plant and how you water it, there is no way to control nature. It is essential to go with the flow to ensure your garden's success without stressing over things you can't control. Additionally, this level of acceptance is essential in our daily lives. You can't control everything, so you have to buck up and get back up, just like a plant will bounce back after a hot summer day, but you can trust that God has a plan for you and that you will bounce back.
A Increase in A Sense of Purpose.
Another benefit of gardening it that it has been shown to promote feel-good hormones like dopamine and serotonin. These feel good hormones, combined with seeing post results of your efforts can lead to a sense of worth, purpose and life-satisfaction. As a Christian, you can also be reminded that just as God created each plant with a purpose, He also created you with a purpose.
Physical and Mental Health Benefits of Gardening
The benefits of gardening for both physical and mental health have been the subject of much research. In fact, a number of journals are solely focused on publishing research findings on how gardening affects people (i.e., Journal of Environmental Horticulture). Some of the benefits of gardening are highlighted below.
Fight Stress and Anxiety.
The benefits of spending time in nature have been demonstrated in multiple studies to reduce stress and anxiety. Enjoying the simple pleasures of gardening, such as watching butterflies flit from one spot to another and smelling the earthy-sweet scent of your soil, will free you from the stress of day-to-day life. In addition to reducing stress and improving mood, digging in the garden releases beneficial microbes that you breathe in as you work. People are less likely to be bothered and stressed by a tranquil garden than by crowds or activities like watching television.

Improved Sleep.
You can get a better night's sleep by engaging in physical activity like gardening. The fresh air while working in your garden is another reason for sleeping well after a day of gardening. It is easier to maintain mental clarity and handle everyday stresses when you get more, good quality sleep.
Improved Diet.
The best nutrition comes from the food you grow yourself. A food that you grow yourself is fresher and more local than anything else. Gardening allows you to be a good steward of your money and the body God gave you. In order for our brains to function properly, our bodies need proper nutrition, which increases energy levels and mental clarity. A healthy diet can help heal your mind and body.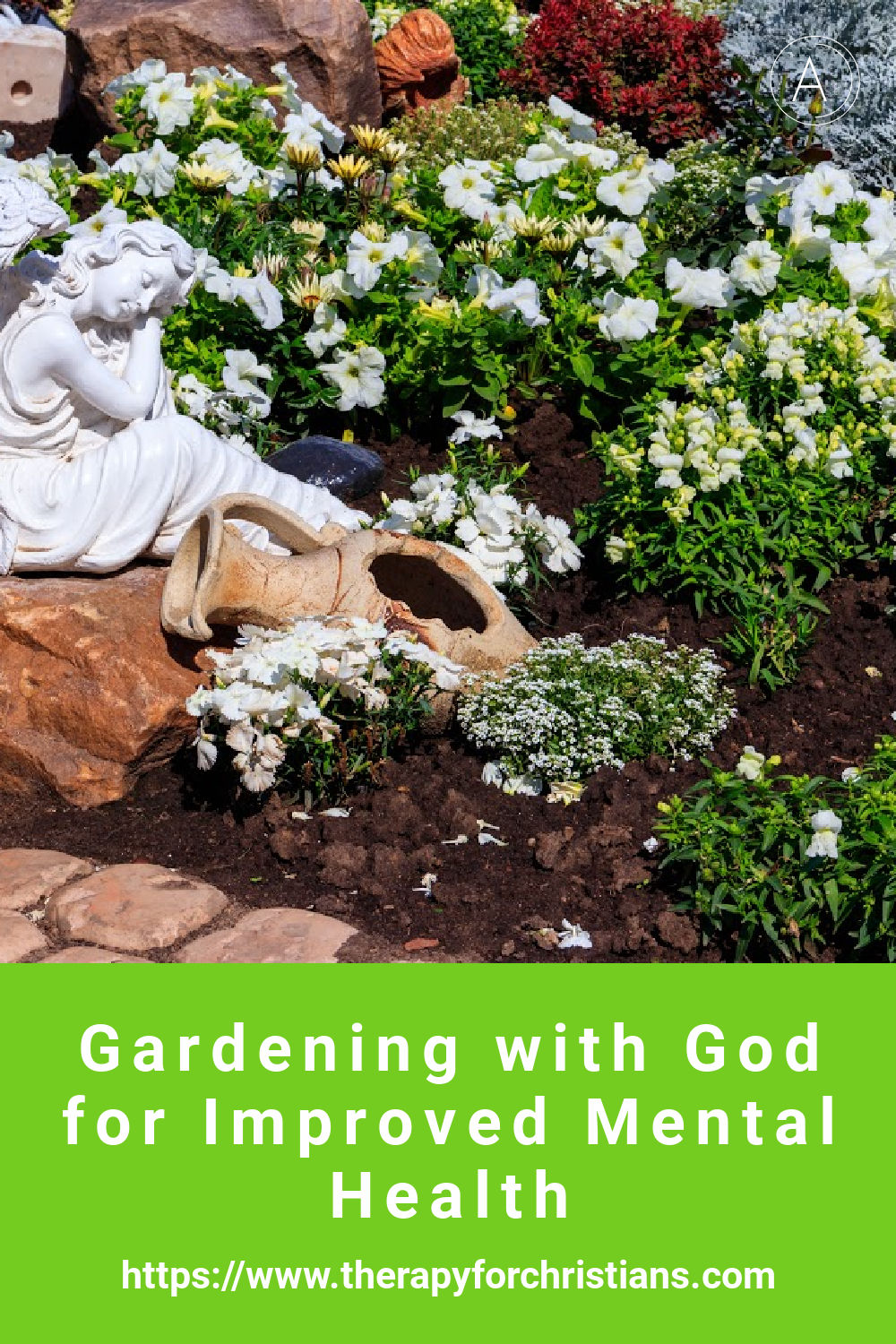 Pin ItExercise.
The physical activity and heavy lifting involved in installing and maintaining a garden makes for a great workout. After exercising, you can experience a feeling of well-being for hours afterward due to the release of endorphins. Along with improving your physical condition and helping you build a stronger body that can handle stress better, exercise can also boost your confidence.
Improved Social Connections.
Another psychological benefit of gardening is its ability to bring people together socially, especially in the case of a community garden. Community gardens have been show to minimize social isolation, create places for positive social interaction, and serve as meeting places. According to studies, neighborhoods with a communal garden are often more friendly and inviting.
Even in the absence of a community garden, gardening has been shown to lessen social isolation due to the requirement to visit gardening centers to purchase plants and spend time outside.
Finial Thought on the Mental Health and Spiritual Benefits of Gardening
The garden is an amazing place to take a step away from everyday life and become closer to God helping to bring peace to your heart and mind. Spending time working in the garden is a great way to give yourself the chance to calm and heal so you can face the challenges of everyday life with the strength and knowledge that God made no mistakes in this beautifully diverse world he created including you.
Finally, some people love working their way though a gardening devotional either during the gardening season or off season. Below are a few recommendations; however, you can always search Amazon for additional recommendations here: gardening devotional for Christians.
About the Author: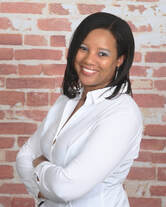 Corine Williams, Ph.D. is Clinical Psychologist that is currently seeing clients in the States of Maryland, New Jersey, and New York. You can find out more about her practice by visiting www.therapyforchristians.com/corinewilliams. In addition to providing individual therapy, Dr. Williams is also passionate about writing books and designing merchandise that educate, uplift, and normalize mental health subject in the Christian community. You can find out more about her at www.booksbycorine.com or by visiting her amazon profile here: https://www.amazon.com/Corine-Hyman/e/B00AWZ5FL2
---
Help us increase mental health awareness in the Christian community by donating through our paypal link here: www.paypal.com/therapyforchristians, joining our mailing list by clicking below, or join our provider list here: Provider listing
Disclaimer: the information, including but not limited to, text, graphics, images and other material contained on this article are for informational purposes only. No material on this site is intended to be a substitute for professional medical advice, diagnosis or treatment. If you are looking for a Christian counselor near you, please check out our directory located here: Christians Therapist Near Me
---
---
---
Featured Christian Therapists
---
Funmilola (Lola) Adelokiki
Specialty Psychiatrist or Nurse Practiti... Located in Spokane, WA
View Listing
Mark Demanes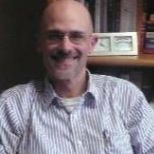 Specialty Therapists Located in Copperopolis, CA
View Listing
Sun Psychiatry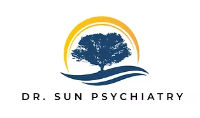 Specialty Psychiatrist or Nurse Practiti... Located in Norman, OK
View Listing
---
Christian Mental Health Providers
Search to find a Christian therapist near you