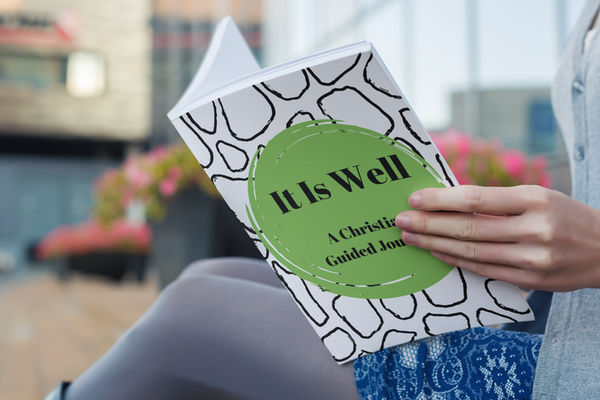 ---

As a Christian psychologist there are a lot of limits to the work I do. I am limited by my ethical code which means that I cannot treat family members and friends who are struggling. I am also limited by the laws of the states I am licensed in. I am also limited by time/capacity. We all have our limitations!
One way to overcome some of these limitations is through writing a book. Which is why I am so excited to announce my newest book- It Is Well: A Christian Guided Journal!
About It is Well: A Christian Guided Journal
It is Well: A Christian Guided Journal will guide you through the process of becoming aware of your thoughts and feelings, connecting your past to your present, dialing down the negative messages and dialing up the positive messages. These activities are based on effective therapeutic modalities such as Cognitive Behavioral Therapy, Attachment Theory, Positive Psychology, Motivational Interviewing, and Mindfulness. These are the same techniques that I use in my one-on-one sessions with my clients, as well as with myself when strong emotions threaten to overtake my joy and peace.
It Is Well: A Christian Guided Journal contains 70 different journaling prompts to help you tune into your thoughts and feelings, take them captive in obedience to God and learn to live a life where you can boldly proclaim it is well with my soul.
The Bible commands us to think on things that are true, noble, right, pure, lovely, admirable, excellent, or praiseworthy (Philippians 4:8). This is the same ideal that Paul talks about how he states he has learned to be content in whatever life circumstance he faces (Philippians 4:11).
Types of Christian Guided Activities in It is Well
There are 70 guided journaling assignments, suitable for 10 weeks.
Several somatic exercises to help become more aware of your body's messages and connect with God in the present time.
40 techniques to help you deal with your past, strong emotions and unhelpful thoughts.
Who Would Benefit From This Christian Guided Journal
Anyone who desires a deeper journey into their thoughts and feelings, emotional origins, and the person God is calling them to be would benefit from It Is Well: A Christian Guided Journal. While this book was originally designed for individual use, since being published in 2021, it has been used by mental health professionals to help their clients in between sessions; family in order to improve their functioning and meet each other's emotional needs; small groups at churches, and prayer partners.
What if You Know Someone Who Would Benefit from a Mental Health Journal but They Are Skeptical
I am often asked how do you talk to someone about doing something to improve their mental heath but they are skeptical of mental health treatment. My advice is to always begin with validation. Validate their fear/skepticism about seeking help and/or treatment. Using the five secrets can enable you and the person to open up and start working together. Perhaps something like, "You are correct that mental health care can be frightening. I'd love to hear your thoughts about why it is scary for you."
Allow the person to react and explain to them that you know of a therapist-created mental health resource that only costs the price of a book plus their time. It could be a good alternative if you don't want to go to treatment... a way for them to try out therapy before making the commitment to talking to a therapist.
Discuss how this resource can be used in private... in the comfort of their own home and may be able to help them understand themself better. Allow them to react and continue to find the truth in their words and validate their views and feelings. Remember they way people lower their guards and when they are understood and heard.
Where to Order It Is Well: A Christian Guided Journal
It Is Well: A Christian Guided Journal is available for purchase via our gumroad store and via Amazon.



Yes! I want to learn to

tune into my thoughts and feeling, take them captive in obedience to God and learn to live a life where you can bodily proclaim it is well with my soul.






About the Author: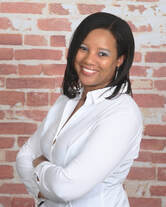 Corine Williams, Ph.D. is Clinical Psychologist that is currently seeing clients in the States of Maryland, New Jersey, and New York. You can find out more about her practice by visiting www.therapyforchristians.com/corinewilliams. In addition to providing individual therapy, Dr. Williams is also passionate about writing books and designing merchandise that educate, uplift, and normalize mental health subject in the Christian community. You can find out more about her at www.booksbycorine.com or by visiting her amazon profile here: https://www.amazon.com/Corine-Hyman/e/B00AWZ5FL2
Help us increase mental health awareness in the Christian community by donating through our paypal link here: www.paypal.com/therapyforchristians, joining our mailing list by clicking below, or join our provider list here: Provider listing
Disclaimer: the information, including but not limited to, text, graphics, images and other material contained on this article are for informational purposes only. No material on this site is intended to be a substitute for professional medical advice, diagnosis or treatment. If you are looking for a Christian counselor near you, please check out our directory located here: Christians Therapist Near Me
---
---
---
Featured Christian Therapists
---
Cynthia S Frimpong

Specialty Psychiatrist or Nurse Practiti... Located in Shelburne, VT
View Listing
Felica Turner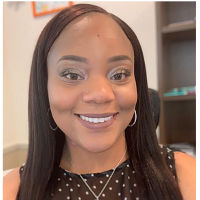 Specialty Psychiatrist or Nurse Practiti... Located in Portland, OR
View Listing
Ted Edmund Williams

Specialty Psychiatrist or Nurse Practiti... Located in San Antonio, TX
View Listing
---
Christian Mental Health Providers
Search to find a Christian therapist near you