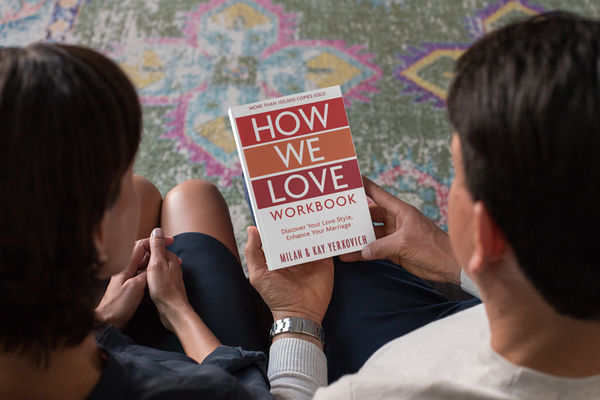 ---

While the above quote is provocative, it is also true and the thesis of Milan and Kay Yerkovich's How We Love Book.
How We Love: Discover Your Love Style, Enhance Your Marriage states a healthy marriage cannot exist without a deep connection. If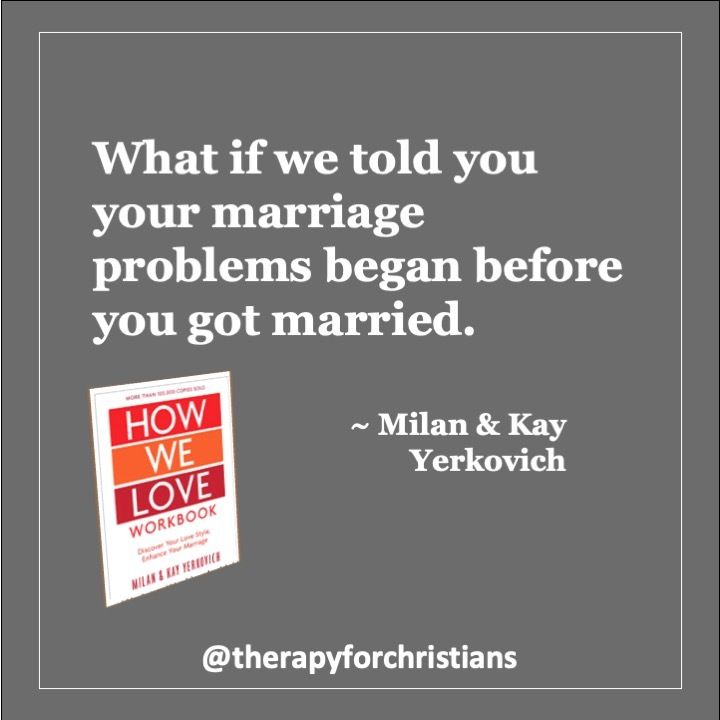 you're starting to feel that connection fade in your marriage, do not panic. There's always a way to get it back as long as both of you are willing. The "How We Love Workbook" provides ample insight on how to do just that. It will show you how to form a deeper connection in your marriage with Godly insight and practical exercises.
How We Love Synopsis
How We Love covers the nagging difficulties that keep couples from getting to the roots of their problems. It asks you to describe some of the constant irritations and patterns that remain unresolved in your marriage.
Some of the powerful truths that you will learn in this book include how the close proximity of your spouse can trigger old feelings because you look to your partner to meet some of the needs your parents did not meet. That means your marriage problems did not start in your marriage.
To figure this first truth out in your own marriage. You are asked to write down the attitudes or behaviors of your spouse that bothers you the most, without accusing or blaming because blame is one of the cancers of marriage (link to post). You are then asked to write down your spouse's biggest complaint about you. You can ask him or her if you're not sure.
The another difficult truth in this book is that you will never truly understand yourself or your partner until you learn how both of you were shaped by your childhood experiences. In this section, you will be prompted to write about and discuss some key memories that relate to the irritating traits you wrote about before.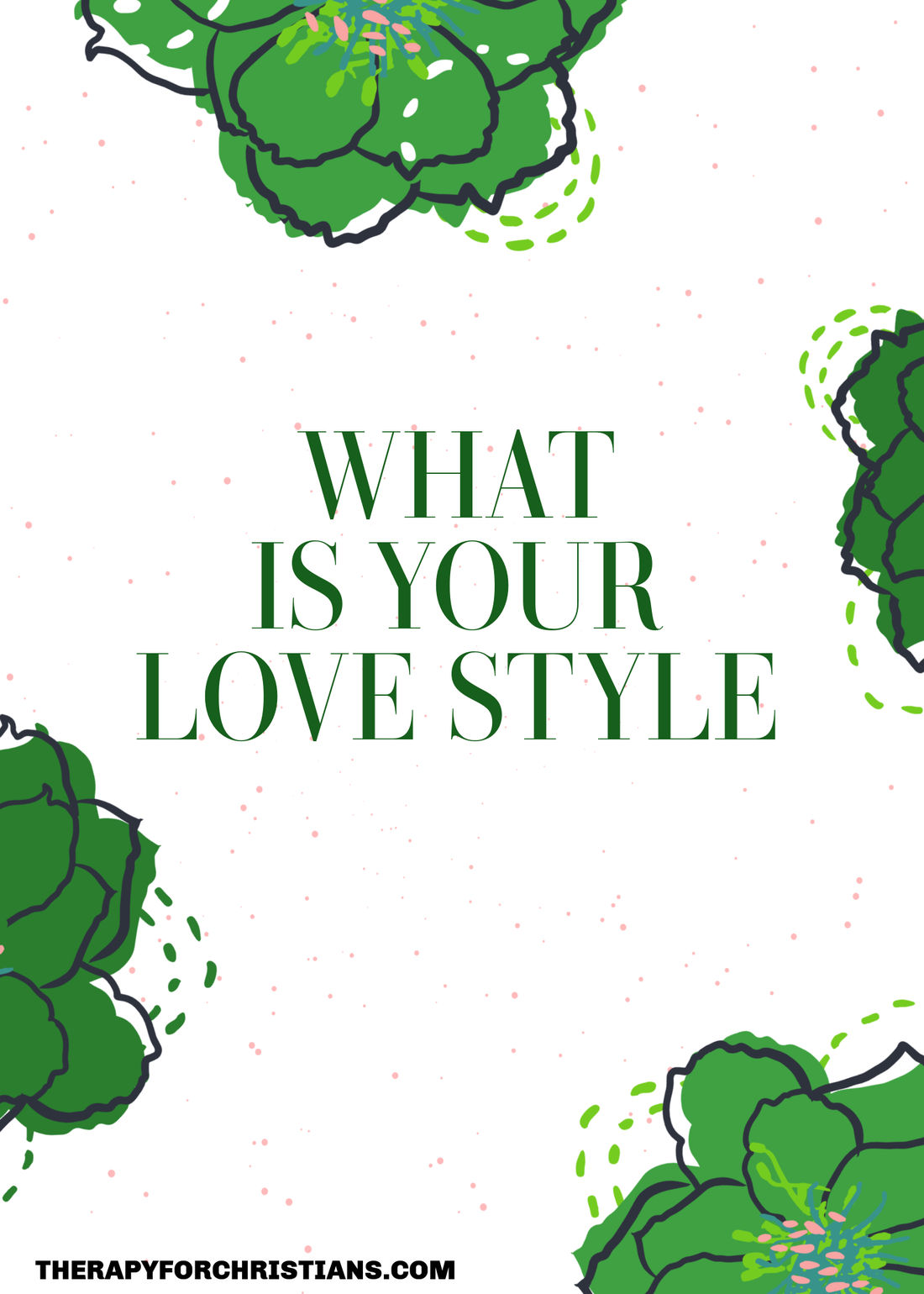 PIN IT
What Are the Love Styles
The following are the love styles discussed in How We Love. The love styles are based on the research of attachment theory. Each love style evolved as a protective strategy during childhood, resulting in five problematic love styles:
1. Avoider: Believes they do not need anyone.
2. Pleaser: Believe they are responsible to maintain the happiness and well-being of others, because conflict and rejection are deadly and to be avoided at all costs.
3. Vacillator: Believe that their spouse is the problem in the marriage. They often tell themself "there is nothing I can do to improve my marriage because my [spouse] won't change. I need my spouse to take away my bad feelings."
4. Controller: Believe they have to control and intimidate others in order to get what they want.
5. Victim: If believe if they tried harder in their relationship, their spouse wont get so angry.
The only love style that is not problematic is that of a secure connector. A secure connectors is comfortable with reciprocity and balanced giving and receiving in relationships. When two secure connectors are in a relationship, the relationship is characterized by showing acceptance, safety and communication, support and respect, nurture and comfort, individuality and space, and fun and play.
How We Love not only covers the aforementioned love styles, but also what happens when two different love styles interact within a relationship or marriage. Understanding our love styles and breaking down the barriers produced by our imprints are skills that can benefit every marriage.
Secure Connection Relationship Quiz
There is a quiz in the book to assess if your relationship is characterized by secure connection which I included below. Both you and your spouse can respond by writing a Y for Yes or an NI for Needs Improvement - after each sentence. Then use the list as a springboard for conversation. The more NI you or your partner have the more you need this book.
Acceptance
My mate knows my strengths and weaknesses, and I am fully accepted in spite of my shortcomings.
______ I know my mate's strengths and weaknesses and fully accept him/her in spite of the shortcomings.
When I make a mistake, my mate forgives me.
When my mate makes a mistake, I forgive him/her.

Safety and Communication
I feel safe to discuss any subject with my mate.
I feel safe to share my deepest feelings, even my negative emotions.
I am honest with my mate.
My mate and I discuss sexual problems as they arise in our relationship.
I can effectively communicate with my spouse about areas of disagreement and conflict.
We usually reach resolution or compromise when we disagree about a problem.
I am aware of my feelings and needs, and I communicate them.
I try to understand the feelings and needs of my spouse and then respond to the feelings and meet the needs.
My spouse and I pray together.

Support and Respect
I feel that my mate sees, values, supports, and respects my uniqueness as a person.
My mate knows my gifts and talents and encourages me to use them.
I know my mate's gifts and talents, and I encourage him/her to use them.

Nurture and Comfort
I receive comfort from my spouse when I need it.
My spouse is able to receive comfort from me.
We show affection and touch each other without the closeness necessarily becoming sexual.

Individuality and Space
I have interests, hobbies, and friends apart from my mate.
______ My mate has friends, hobbies, and interests outside our relationship.
______ My spouse supports my participation in these pursuits and sees them as a healthy complement to couple/family time.
______ I support my spouse's participation in these pursuits and see them as a healthy complement to couple/family time.

Fun and Play
I have fun with my mate.
We have regular time alone without kids or business distractions.
We enjoy at least one recreational activity together.
We laugh together.
Most of the time we have an enjoyable sex life together.

If your list of NI's is overwhelmingly long, do not be discouraged. Remember that if you intentionally work on your marriage, you can undoubtedly make it better. Creating a healthy, pleasing marriage is always worth the effort and the How We Love Book can help.
About the Authors:
This workbook is written by the Yerkoviches, a couple that has been married for over 33 years and parents 4 kids. The husband, Milan Yerkovich is an ordained pastor who hosts a weekly talk show and has a degree in biblical studies. Pastor Milan Yerkovich has been helping married couples develop healthier relationships for over 25 years. Today, he regularly teaches seminars on relationships and intimacy. He is also the co-founder of Relationship 180°, a non-profit ministry for Christian leaders and believers.
His wife, Kay Yerkovich is a licensed marriage and family therapist. She has a master's degree in counseling and generally practices attachment theory in her professional counseling. She has also been counseling couples and families for years, over 13 years to be exact. This couple with all their professional and personal experiences in marriage has poured their hearts into this book. And in my opinion, the 'How We Love Workbook' is definitely worth a read.
Together Milan and Kay have developed a method of couples therapy called Attachment Core Pattern Therapy.
Finial Thoughts on How We Love
This book is so helpful for couples who wish to understand and overcome relational obstacles that get in the way of a successful marriage, by helping us to see how our upbringing affects our behavior with our spouse.
This workbook is all about enhancing the primary human relationship, your relationship with your spouse by helping you:
developing a more meaningful intimate attachment

understand why your spouse relates to you the way he or she does

learn how to break free from the barriers that make you feel stuck

see the connection between your personal love style and your childhood

follow specific, clear goals to create a thriving marriage

ask and answer questions strategically with your spouse
It would definitely help you if you read it alone, but it is designed to be read and applied as a couple. This is not your regular workbook, it cannot be finished in one sitting or even in one week. In fact, some questions alone will require more than a week of your time, and that's okay! It's very important to thoughtfully consider your answers, no matter how long it takes.
There is so much to discover about how you love, so be patient with yourself and know that true growth takes time. This workbook will be a great guide, but in the end, you are responsible for your own growth. How We Love has the capacity to change not only your marriage but all your relationships that are important in your life. Click here to purchase the How We Love Workbook. In addition, the authors have published the below books.
How We Love Our Kids: The Five Love Styles of Parenting

How We Love Workbook,: Making Deeper Connections in Marriage

How We Love: Discover Your Love Style, Enhance Your Marriage

About the Reviewer: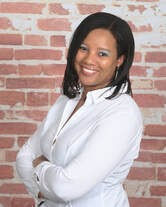 Corine Williams, Ph.D. is Clinical Psychologist that is currently seeing clients through www.doctorondemand.com. However, her passion is to write books that educate, uplift, and help provide parents with a tool to talk about difficult subjects. You can find out more about her at www.booksbycorine.com or by visiting her amazon profile here: https://www.amazon.com/Corine-Hyman/e/B00AWZ5FL2
---
Help us increase mental health awareness in the Christian community by donating through our paypal link here: www.paypal.com/therapyforchristians, joining our mailing list by clicking below, or join our provider list here: Provider listing
Disclaimer: the information, including but not limited to, text, graphics, images and other material contained on this article are for informational purposes only. No material on this site is intended to be a substitute for professional medical advice, diagnosis or treatment. If you are looking for a Christian counselor near you, please check out our directory located here: Christians Therapist Near Me.
---
---
---
Featured Christian Therapists
---
Nicole Davis

Specialty Psychiatrist or Nurse Practiti... Located in Butte, MT
View Listing
Lauren Louise Hansen
Specialty Psychiatrist or Nurse Practiti... Located in Nashville, TN
View Listing
Dr. Tracy S. Moore, MFT-Intern...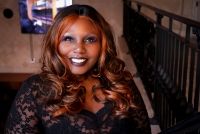 Specialty Acceptance and Commitment (ACT... Located in Las Vegas, Nevada, NV
View Listing
---
Christian Mental Health Providers
Search to find a Christian therapist near you