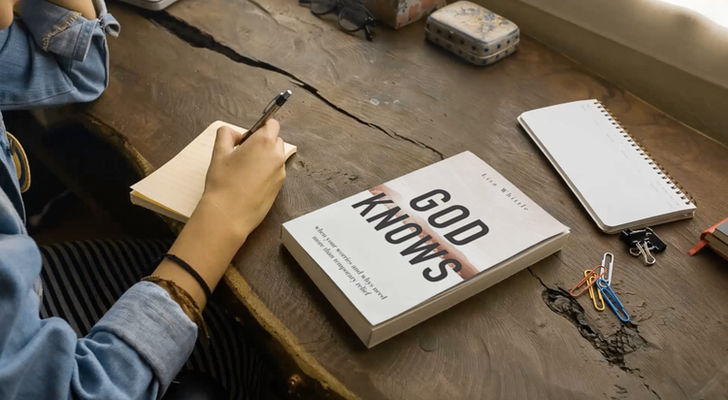 ---
Early in my writing career, I shared a prayer that provides me comfort and peace when life is everything but comforting and peaceful called The Truth Prayer. The heart of this prayer is that I can relax because God knows. This is the same message that is conveyed in "God Knows" by Lisa Whittle.
About the Book:
Lisa Whittle wrote God Knows: When Your Worries and Whys Need More Than Temporary Relief after studying the book of Nahum. While studying the book of Nahum. . . a book filled with harsh words like burning fury, destruction and crushed, she discovered the deeper meaning of Nahum is life. The book of Nahum reminds the reader that things won't always look like they really are because God knows what we do not know. And God is taking care of "it," whatever the "it may be in your life.

In God Knows, you will discover the below truths about God:
God knows your pain, along with how to turn to Him for relief

God knows your dreams and how to find safety in renewing them

God knows the vindication you seek and how to trust him to rectify that which you cannot make right

God knows your secret struggles and how to not to live in fear of your struggles being revealed

God knows your limits and how to rely on His limitlessness

God knows your past and how to trust Him to restore your life

God knows your future so you can rest.

God knows what you need to release.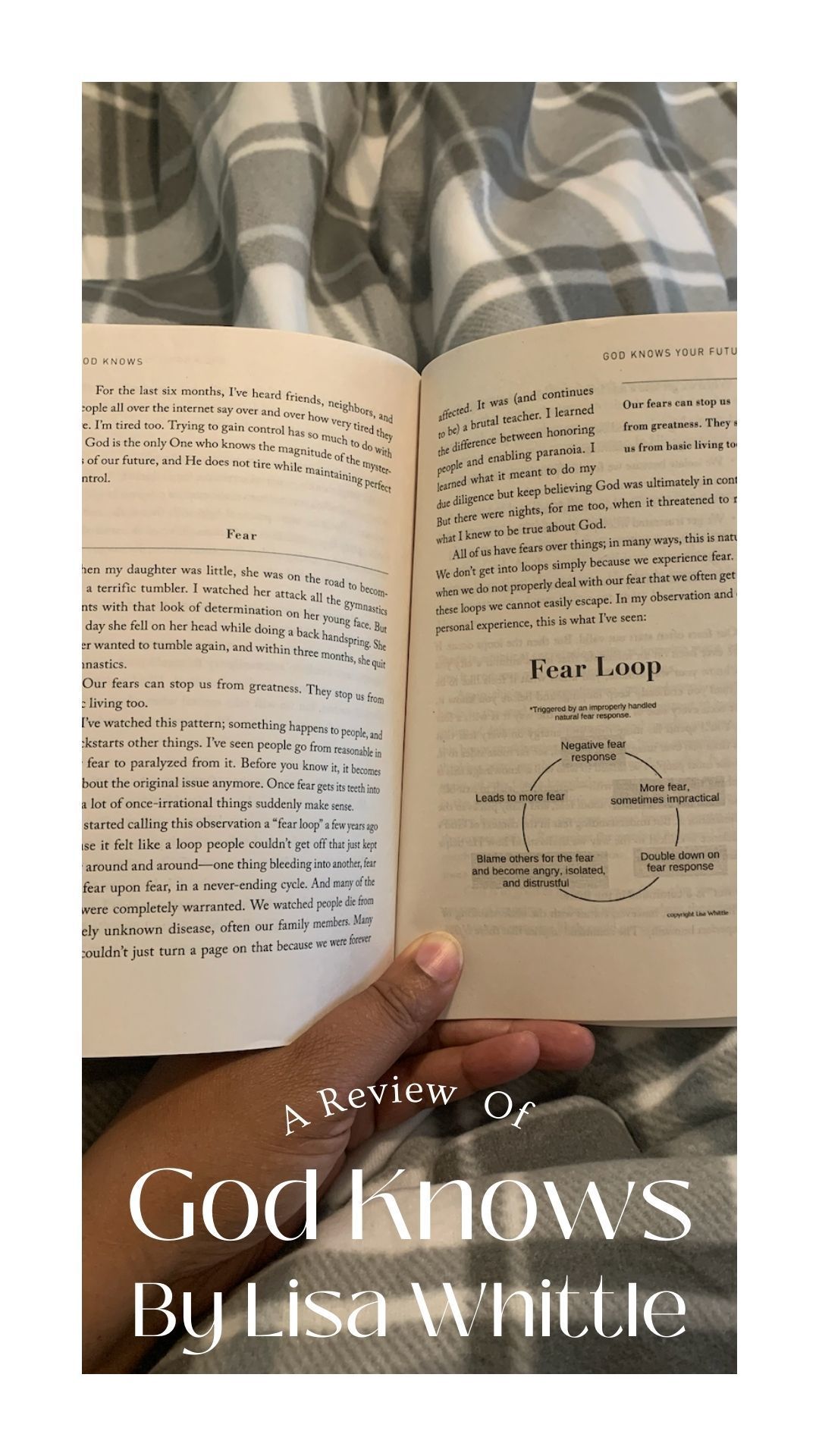 Pin It
Quotable Quotes from God Knows by Lisa Whittle:
Below are some of my favorite quotes.
But He knows. There are words of assurance even in questioning.

Confidence during crisis.

We may want it done quicker, or in our way, but if we want it done best we will let Him handle it.

Without His breath we wouldn't have existed. And in it, we were intended to begin a lifetime relationship of reliance.
We may want it done quicker, or in our way, but if we want it done best we will let Him handle it.
There can be moments of happiness and pleasure even with the companion of hardship. This confuses people when they refuse to honor the both-and of life. Life is hard and it is also good….We don't have to fake optimism when we believe in God's omniscience.
The great irony is that while our lives themselves are limited, there is no limit to what God can do with us in our lives.
This is where God's omniscience meets our limitation – He knows things about our life we do not, and He limits us to protect us.
What truly limits us is the obstacle of the optical. Your life will change when you begin to see limitations as opportunities for God to show forth His greatness.
The issue we are really having is not lacking information, even though we are on the constant knowledge hunt; it is lacking certainty.
The difference between us and God is that He actually knows. He doesn't rely on unreliable tools of measurement. He doesn't have feelings that interfere with facts. God handles our futures best because his knowledge is based in certainty. And as we worship Him, we move from certainty in ourselves to certainty in Him.
But while we judge things by the surface, God knows the subplot.

An awareness of our limits is an invitation to embrace the never-ending limits of God.

God's message to you is that He knows where you are going, even when you can't see or feel or find Him.
To be completely set free from your past, you must value the truth that God knows all about it.
Boundaries are often the best way to love people, including yourself.
God is good, He loves us, and He will bring what is undone to competition, both in us and in this world -what is right and what is not right.
Making plans is one thing; making plans in order to play God with our future is another.
The more we resist what we need to release, the more we refuse our own pain relief.
About the Author:
Lisa Whittle is an author, Bible teacher, and founder of Ministry Strong. With a master's in marriage and family counseling, she provides guidance on mental health and relationships. Her podcast, "Jesus Over Everything," and books offer practical insights and biblical wisdom for navigating life's challenges. Lisa's passion is to help people pursue Jesus, grow in faith, and walk strong in today's world. She's a trusted voice in the Christian community and has been featured on various media outlets. Lisa and her family reside in North Carolina.
You can order God Know through Lisa's site or any of the books by Lisa Whittle via amazon or wherever books are sold.
God Knows: When Your Worries and Whys Need More Than Temporary Relief

Put Your Warrior Boots On: Walking Jesus Strong, Once and for All

The Hard Good: Showing Up for God to Work in You When You Want to Shut Down

Whole: An Honest Look at the Holes in Your Life--and How to Let God Fill Them

5-Word Prayers: Where to Start When You Don't Know What to Say to God

Jesus Over Everything: Uncomplicating the Daily Struggle to Put Jesus First

The 7 Hardest Things God Asks a Woman to Do

---
Before you leave, we would appreciate it if you helped us spread the word by sharing, tweeting, pinning, etc. this post.
Disclosure: I did receive this book in exchange for this review. Many thanks to Thomas Nelson for providing it to me. Opinions are 100% my own and NOT influenced by monetary compensation.
---
About the Author: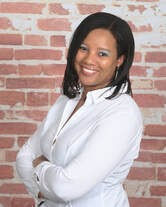 Corine Williams, Ph.D. is Clinical Psychologist that is currently seeing clients in the States of Maryland, New Jersey, and New York. You can find out more about her practice by visiting www.therapyforchristians.com/corinewilliams. In addition to providing individual therapy, Dr. Williams is also passionate about writing books and designing merchandise that educate, uplift, and normalize mental health subject in the Christian community. You can find out more about her at www.booksbycorine.com or by visiting her amazon profile here: https://www.amazon.com/Corine-Hyman/e/B00AWZ5FL2
Help us increase mental health awareness in the Christian community by donating through our paypal link here: www.paypal.com/therapyforchristians, joining our mailing list by clicking below, or join our provider list here: Provider listing
Disclaimer: the information, including but not limited to, text, graphics, images and other material contained on this article are for informational purposes only. No material on this site is intended to be a substitute for professional medical advice, diagnosis or treatment. If you are looking for a Christian counselor near you, please check out our directory located here: Christians Therapist Near Me
---
---
---
Featured Christian Therapists
---
Regal Oak Counseling LLC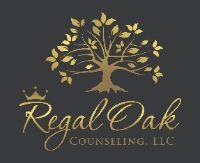 Free To Flourish Counseling an...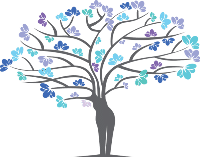 Specialty Christian Counseling Located in Muncie, IN
View Listing
Transforming Glory Ministries:...

Specialty Christian Mental Health Providers Located in Broomfield, Colorado, CO
View Listing
---
Christian Mental Health Providers
Search to find a Christian therapist near you