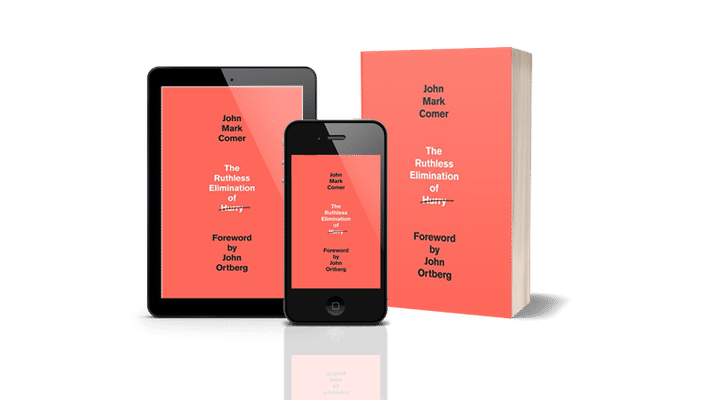 ---

Why The Relentless Elimination of Hurry is Needed
We live in a world that thrives on busyness, not only is always being busy rewarded but it's actually praised. The problem with this is that busyness is killing us from the inside out. This hustle culture is making us sick. We're becoming unfulfilled, resentful, and disengaged human beings. We're feeling like failures who are capable of doing nothing just because we can't do everything. We're going through life feeling stressed out and anxious, and this is not the way God intended for us to live.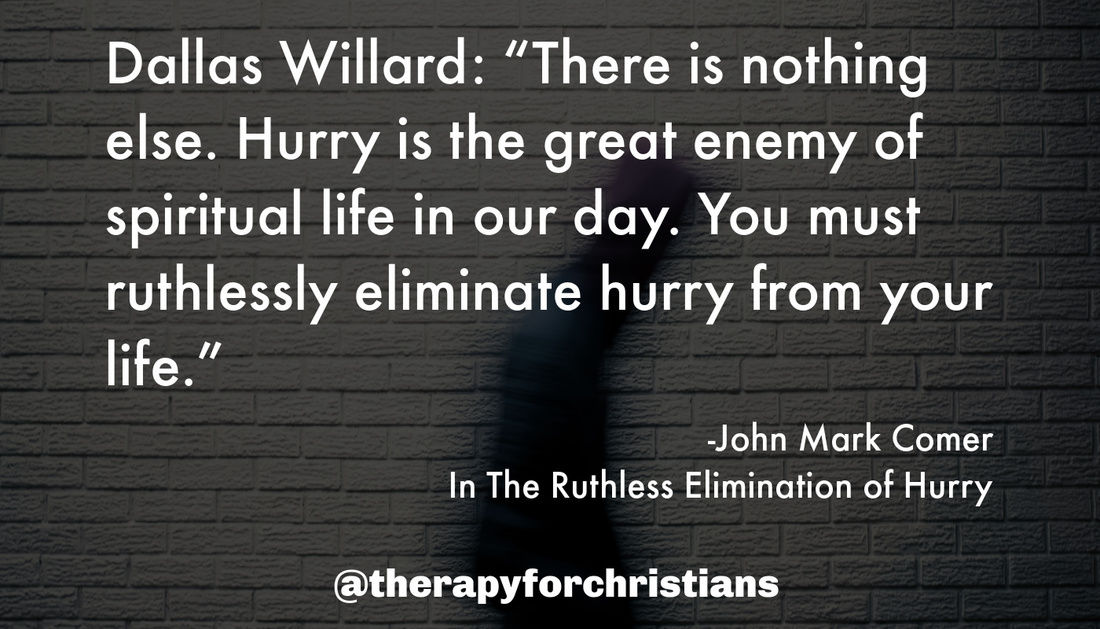 We are in this world but not of it, we are created for more than the hustle culture, but some of us are too busy to realize that. This is why it's so important to take a step back and reflect on your life. You deserve to live a life that not only appears successful but also feels that way. You deserve to feel emotionally and spiritually healthy even while you live in the chaos of this world.
If you know you need to slow down and take a break from this fast-paced world, I have the perfect book recommendation for you. The Ruthless Elimination of Hurry by Pastor John Mark Comer is one book that will help you find balance in your life.
About The Author - John Mark Comer
John Mark Comer is an engaging pastor and speaker. He teaches from the Bible but he also shares his own life story and experiences.
He is the founding pastor of Bridgetown Church in Portland, Oregon as well as the teacher of Practicing The Way. He graduated from Western Seminary and has a master's degree in biblical and theological studies.
Pastor John Mark wrote four books before writing this bestseller. The majority of his work is focused on spiritual formation in post-Christian culture.
Garden City

God Has a Name

Loveology

My Name is Hope

In his book, The Ruthless Elimination Of Hurry, Pastor John Mark explains how he was a rising pastor with a rapidly growing congregation. He held multiple services every Sunday and had tons of items to check off on his to-do lists. However, in doing so much, he began to sense his soul withering away. He decided to pray, ponder, and speak to his mentors about his situation. One mentor told him to ruthlessly eliminate hurry as it is the greatest enemy of his spiritual life. This was an answer he didn't expect but one he needed to hear.
After praying, pondering, and receiving wise counsel, Pastor John Mark made a decision. He decided to step away from his successful yet busy life and relocate to a small church in the inner city. This helped him learn how to be present with people, how to be okay with interruptions, how to date his wife again, and how to enjoy each sunset. He soon realized that his worst moments as a pastor, father, husband and human being occurred when he was in a hurry.
This book is a mixture of Pastor John Mark's experiences, scripture, and science. It's a great blend of things that make the book relatable and practical for everyone who reads it.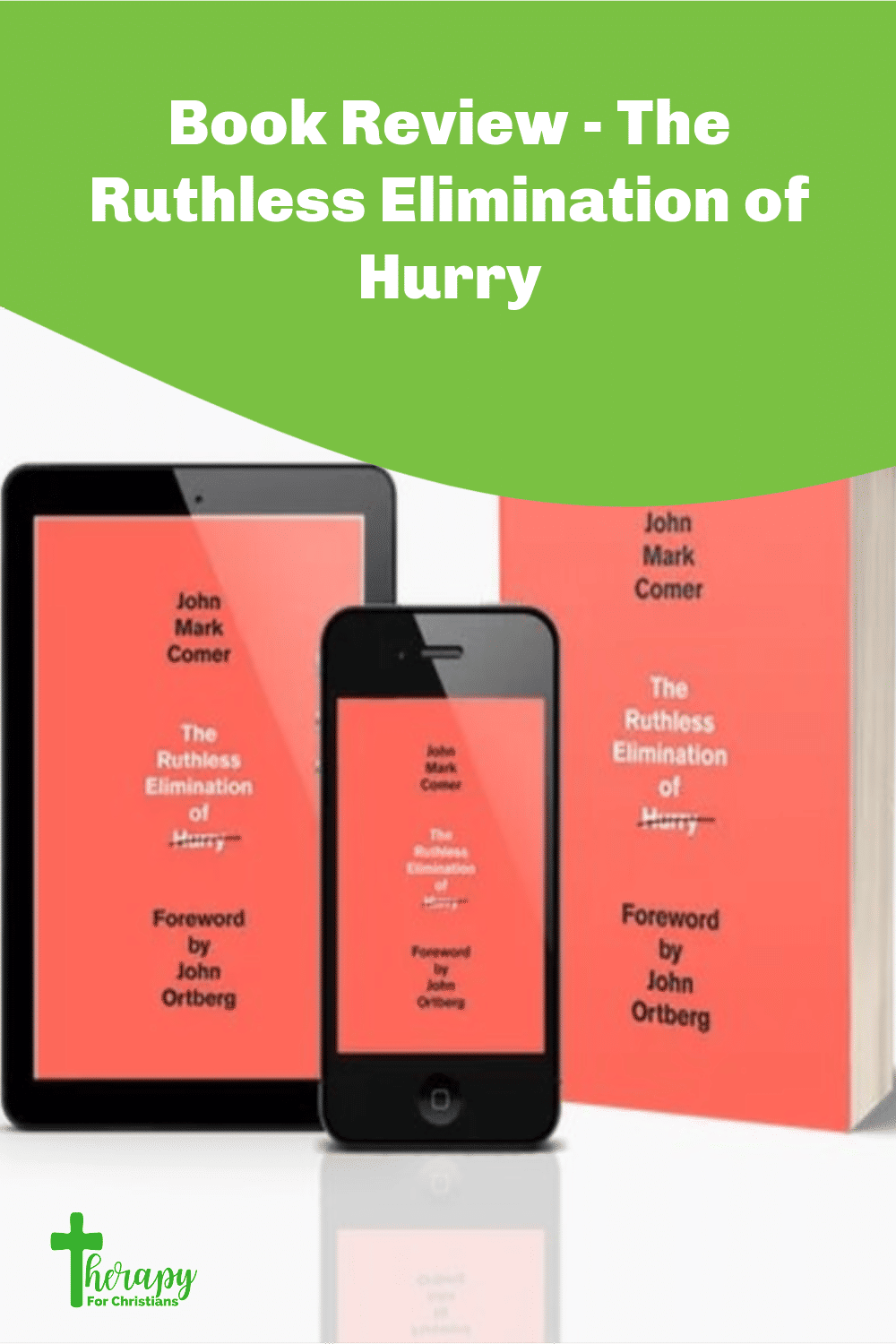 About The Book - The Ruthless Elimination of Hurry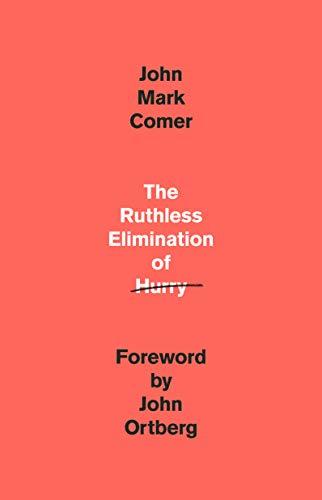 The Ruthless Elimination of Hurry is very useful for people who are trying to find balance in their lives. If you find yourself drowning in a sea of life's responsibilities, the book will help you take a step back so you can focus on what really matters. The Ruthless Elimination of Hurry by Pastor John Mark Comer is divided into three parts.
The first part of the book focuses on the problem

. In it, Pastor John Mark talks about why hurry is the great enemy of our spiritual lives. This part of the book also gives us a brief rundown of the history of speed. It enables us to understand hurry and its origins better. We even get a powerful story of how hurry affected the author's life in this section, making it a sincere and relatable opening.
In the second part of the book, Pastor John Mark focuses on the solution to this problem.

Which to the surprise of many, isn't more time. Here, he speaks about the practice of spiritual disciplines and how Jesus handled it.
Jesus always had a lot to do but He never came off hurried. He prioritized well and lived in a way that was pleasing to His Father in heaven. Pastor John Mark argues that if Jesus put spiritual disciplines first in His life, why don't we? Following Jesus' example is never a bad idea.
Part three gives us four amazing practices that will help us find balance in our lives.

These practices include silence and solitude, sabbath, simplicity, and slowing. The four practices are actually spiritual disciplines that were modeled by Jesus. Adopting these practices will enable us to improve our lives spiritually, mentally, and emotionally. Each section offers advice on why these practices are essential and how they can become daily, weekly, or monthly habits.
The book also contains 20 rules of life according to Pastor John Mark Comer. These are a few simple steps that we can try out for ourselves to slow down in the simplest of ways. You don't have to do all of them, but trying a few will be well worth your time.


Feedback from readers
The Ruthless Elimination of Hurry by John Mark Comer has an excellent 5 star rating on Amazon. There are 4578 reviews listed at the time of writing, which is an incredibly high number of reviews on a book. This alone shows that the book is worth a read.
Most people who have read the book say that it changed their thinking and their way of life. The book is extremely practical and changes people for good. Some also say it's an invitation to a richer, fuller life.
The Elimination of Hurry is thought-provoking, easy to read, and life-changing. The only problem with it is that you'll have to stop being busy long enough to read it.
Everyone in this fast-paced world should read The Ruthless Elimination of Hurry. The elimination of hurry is quickly becoming my go-to self-care strategy. Click here to buy the book today, and get ready to discover a slower, more fulfilled, and simpler way of life. Remember, the pace of grace will always be better than the hustle culture of the world. God's plans for us are good and so is His timing. Choose not to hurry past His blessings today.
About the Author: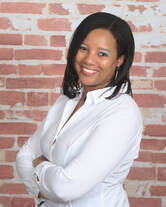 Corine Williams, Ph.D. is Clinical Psychologist that is currently seeing clients in the States of Maryland, New Jersey, and New York. You can find out more about her practice by visiting
www.therapyforchristians.com/corinewilliams. In addition to providing individual therapy, Dr. Williams is also passionate about writing books and designing merchandise that educate, uplift, and normalize mental health subject in the Christian community. You can find out more about her at www.booksbycorine.com or by visiting her amazon profile here: https://www.amazon.com/Corine-Hyman/e/B00AWZ5FL2
Help us increase mental health awareness in the Christian community by donating through our paypal link here: www.paypal.com/therapyforchristians, joining our mailing list by clicking below, or join our provider list here: Provider listing
Disclaimer: the information, including but not limited to, text, graphics, images and other material contained on this article are for informational purposes only. No material on this site is intended to be a substitute for professional medical advice, diagnosis or treatment. If you are looking for a Christian counselor near you, please check out our directory located here: Christians Therapist Near Me
---
---
---
Featured Christian Therapists
---
Henrietta Oby. Okpala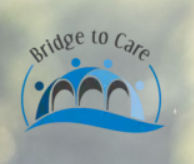 Specialty Psychiatrist or Nurse Practiti... Located in Brooklyn, NY
View Listing
Nanu A. Ogunyoku

Specialty Psychiatrist or Nurse Practiti... Located in Katy, TX
View Listing
PAMELA OZOWALU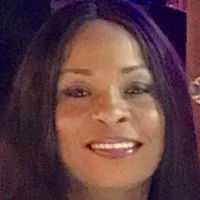 Specialty Psychiatrist or Nurse Practiti... Located in San Antonio, TX
View Listing
---
Christian Mental Health Providers
Search to find a Christian therapist near you