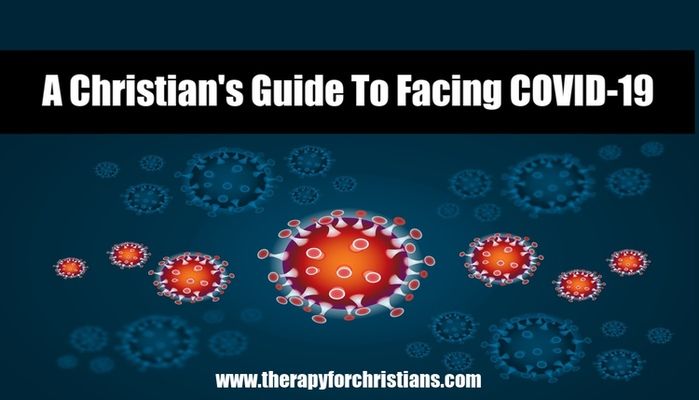 ---

We're all at a point in our lives that we weren't prepared for. No one was ready to face a global pandemic, nobody expected this.
Still, we're here, we're going through it and the only way to make it through is to learn how to face it.

Philippians 4:13

says that we can do all things through Christ.





"All things" include facing difficult situations like going through a global pandemic like COVID-19.





If you're feeling down today, wondering how we're going to beat this, I hope this post encourages you today. All that you need is within you. Christ is with you. And because of that, you can

F.A.C.E. C.O.V.I.D.

, and you can overcome it, here's how;





F = Focus on God's truth
This is God's truth! His Word is truth... If He asked us not to be afraid it's only because He's got us covered. If He said He will never leave nor forsake us, He won't.





You are not alone in this. He is with you. He will protect you. So the next time you feel fear, the next time you get disheartened by what's going on around you, focus on God's truth.





Remember that even when times are rough, your God is enough.





A= Acknowledge Your Feelings
As Christians, we all want to be good people, our goal is to be more like Christ and many of us strive for that every day. There's absolutely no problem in this, it's supposed to be less of us and more of Him. The problem comes when we decide to deny the way we truly feel or push it aside because we feel it's not Christlike.

Thing is, many of us wrongly label certain emotions such as anger or fear as sin. Like how can we be so angry when God expects us to turn the other cheek? How can we be so afraid when over and over again God tells us not to be?

We're human, that's how. As human beings, we will always feel emotions. Even Jesus felt them when He was in human form, He turned tables, He wept and He sweated blood.

The problem does not lie in how we feel but in how we deal with how we feel. We can't overcome something we don't acknowledge. And we won't acknowledge something we judge ourselves for.

This is why it's important not to judge the way this crisis is making you feel and instead acknowledge it. Journal about it. Take it to God in prayer and allow Him help you through it.
Cast all your anxieties on him, because he cares for you ~ 1 Peter 5:7
There's no reason to fake it 'til you make it with God. He already acknowledges how you really feel and He's ready to help you through it if you'll let Him.





C = Count Your Blessings
All praise to God, the Father of our Lord Jesus Christ, who has blessed us with every spiritual blessing in the heavenly realms because we are united with Christ ~ Ephesians 1:3
It's so easy to lose perspective when life becomes difficult. If we do not guard our hearts (

Proverbs 4:23

), life's challenges will easily divert our attention from our blessings.

Yes, these days are hard. Yes, we are all uncertain of the future. Yes, there is a valid reason for us to feel the way we do. But, these burdens should not make us blind to our blessings.
While we're inconvenienced, others are dying. . .

While we might have to work from home, others have lost their income. . .

While we're feeling imprisoned by not being able to leave home, others don't have a home. . .
We are blessed. We always have been, and it only takes a moment of pure gratitude to recognize it.





So whenever you think you have nothing to be thankful for, remember the story of the woman who complained she had no shoes until she saw another who had no feet.





We may not have everything we want in this season but we always, always have something to be thankful for.




E = Enjoy The Present Moment
This pandemic has brought on a lot more than health problems. We're uncertain about almost everything, and uncertainties almost always lead to worry.

Although it's so much easier right now to worry about the future than it is to enjoy the present moment, it's pointless. We have never known what tomorrow holds, we were always meant to live in today, we were always meant to enjoy the present moment.

This was the case even before Jesus came, in the Old Testament God provided manna to His people day by day so that they would never go hungry. His only condition was that they gather only enough for that day and not hoard the manna for the next day (Exodus 16:4)

As sons and daughters of God, we need to trust that He's got us. He will provide everything we need each day. So instead of worrying about where your next meal will come from tomorrow, enjoy the one you have with your family today. God is in control.
Therefore do not worry about tomorrow, for tomorrow will worry about itself. Each day has enough trouble of its own ~

Matthew 6:34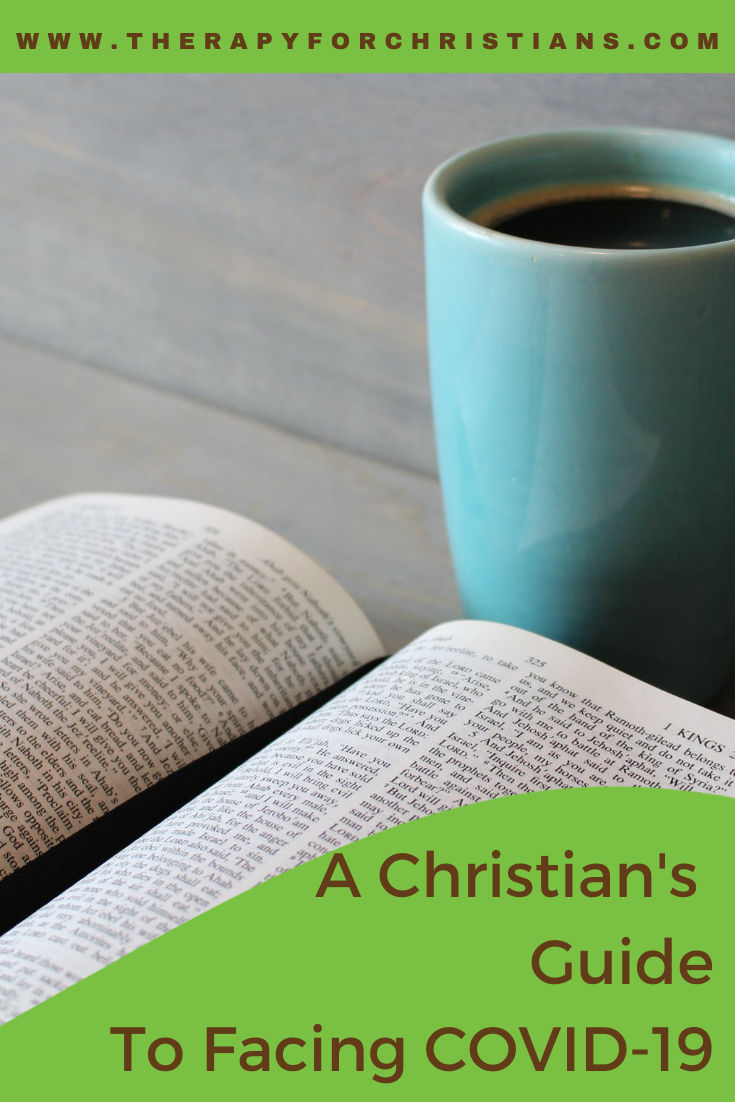 Pin it!
C = Continue To Take Good Care Of You
When things get out of balance and we start to stress out, it usually affects our health in a negative way.

Well, things have never been more out of balance than it is right now. This is why it's extremely important that you continue to take good care of your mental, physical and emotional wellbeing during this time.

If you were using mental health services before Covid, now is not the time to stop. If you find yourself in need of mental health services, I would strongly encourage you to connect with a provider. We have identified a list of providers who self-identified as Christians here: Christian Mental Health Providers. If you've managed your time well before, now is not the time to mismanage it. Sleep well. Eat well. Don't watch too much TV. Meditate. Exercise.

Remember, you are Spirit and the body God gave you is your responsibility. So handle it with care.
Or do you not know that your body is a temple of the Holy Spirit who is in you, whom you have from God, and that you are not your own? For you have been bought with a price: therefore glorify God in your body ~

1 Corinthians 6:19-20
O = Offer Yourself Up To Others
We know love by this, that He laid down His life for us; and we ought to lay down our lives for the brethren ~

1 John 3:16





Churches all over the world have been forced to close their doors due to the outbreak of the coronavirus.





The decision was a wise one, the doors needed to close in order to flatten the curve but our hearts do not need to close with it. We are the church! The building is just that, a building.





We've always known that we are the church but today the world gets to see it. So let the world see the church rise up with doors closed but hearts open.





Pray for your brothers and sisters. Pray for your friends, your neighbors, your coworkers, your city, your state, your nation.

Pray for the world.

Pray because He listens. Pray because He answers.





While others are panic buying and doing everything they can to secure themselves, be the one that chooses to make others feel secure.





We may not be able to physically embrace anyone right now but there is nothing stopping us from embracing them with the love of God. Let's find ways to serve others. Let's be the light that the world so desperately needs right now.




V = Visualize After Identifying God's Vision For Your Life
Then the LORD answered me and said, 'Record the vision and inscribe it on tablets, that the one who reads it may run. For the vision is yet for the appointed time; it hastens toward the goal and it will not fail. Though it tarries, wait for it; for it will certainly come, it will not delay ~

Habakkuk 2:2-3
God has a plan and purpose for every single one of us. He has a vision for our lives and if we want to live purpose-filled lives we're going to need to identify that vision.





This virus has already shut a lot of places down, we now have more time than we've had in years. So let's use it wisely. Let's use it to talk to God and identify our reason for being here.





Pray. Ask questions. And then journal what you hear in order to get clarity. Allow God to guide you to your purpose even if it makes no sense to you because where God guides, He provides.




I = Identify Resources To Help You Accomplish Your Vision Now & In The Future
Once you've identified the vision and visualized where it will take you, it's time to make a plan.
Good planning and hard work lead to prosperity but hasty shortcuts lead to poverty

-

Proverbs 21:5
Identify the resources you need to help you accomplish your vision and then make a plan to acquire them.





Do you need to take a course, find a coach, call an old friend or create a website? Write it down, set a due date and take action.





You can do it, whatever "IT" is because your God will go before you.




D = Disinfect & Distance
Beloved, I pray that all may go well with you and that you may be in good health, as it goes well with your soul ~

3 John 1:2
This is a worldwide pandemic. Covid-19 is spreading at a rapid rate and it may not seem like you as one person can do anything about it. But you can.
By following the rules laid out by our leaders. By staying home. By washing your hands for 20 seconds. By keeping a 6 feet distance when you're around others. By disinfecting and distancing, you can and will make a difference.
Let's do our part and keep ourselves and those around us safe. Then let's pray and trust God to help the rest of the world.
I know these days aren't easy for you. I know you wish it was over already. But I'm here to remind you that you can face covid head-on with an assurance that God is with you through it all.

Well that is all for now, please continue to pray for me and know I am praying for you.


About the Author: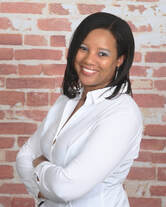 Corine Williams, Ph.D. is Clinical Psychologist that is currently seeing clients through www.doctorondemand.com. However, her passion is to write books that educate, uplift, and help provide parents with a tool to talk about difficult subjects. You can find out more about her at www.booksbycorine.com or by visiting her amazon profile here: https://www.amazon.com/Corine-Hyman/e/B00AWZ5FL2
---
Help us increase mental health awareness in the Christian community by donating through our paypal link here: www.paypal.com/therapyforchristians, joining our mailing list by clicking below, or join our provider list here: Provider listing
Disclaimer: the information, including but not limited to, text, graphics, images and other material contained on this article are for informational purposes only. No material on this site is intended to be a substitute for professional medical advice, diagnosis or treatment. If you are looking for a Christian counselor near you, please check out our directory located here: Christians Therapist Near Me
---
---
---
Featured Christian Therapists
---
Nu'Yu Radiense

Specialty Psychiatrist or Nurse Practiti... Located in Trenton, NJ
View Listing
Heal and Hope Counseling Servi...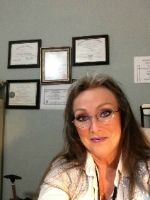 Kayla Davis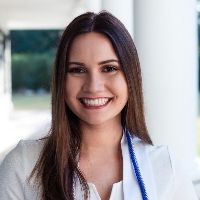 ---
Christian Mental Health Providers
Search to find a Christian therapist near you