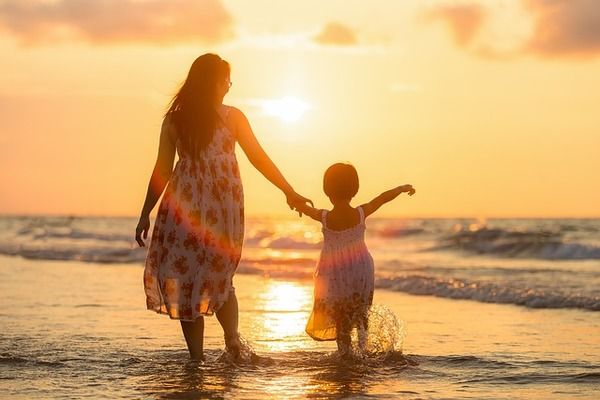 ---
Motherhood is full of pressure and struggles. We worry we aren't doing all the right things or getting our kids into the best activities. We worry that losing our temper yesterday morning is going to scar them for life.
Through it all, we Christian mamas desire to be a Godly mom. We want to show our children what God's love is like. The best way to do that is to examine the characteristics of good, Godly mothers in the Bible.
Nowhere in God's Word does it mention good mothers have Pinterest-worthy scrapbooks of each moment of their children's lives. Nor does it say good mothers enroll their children in private music lessons by age 5 to increase their chances of getting a scholarship for college. These things aren't bad, but they aren't the characteristics God says are most important for moms to have.
The Role of a Mother According to the Bible
So, what does the Bible say the role of a mother is? The simplest answer comes from Proverbs 22:6, "Start children off on the way they should go, and even when they are old, they will not turn from it" (NIV). Christian mothers are meant to grow and teach their children about faith and God right alongside other life skills.
Related: Seven ideas on How to Teach children about God in small, effective ways.
Examples of Godly Mothers in the Bible
Throughout the Bible, we find mothers who were faithful to God and dedicated to teaching their offspring about Him. Jochebed was one such mother. Chances are you might not even remember her name, but you know her story found in the beginning of Exodus. She is Moses' birth mother. Because of her creativity, planning and trust in God, her son became a great leader of the Hebrew people.

And then there's the good mom, Naomi, who we read about in the book of Ruth. Naomi was faithful not just as a mother but as a mother-in-law. She shared her faith with her daughter-in-law who was so compelled by Naomi's faith during hard times that she chose to stay with her mother-in-law instead of returning to her own people.
Elizabeth is another mother who we see in the New Testament, particularly in the beginning of Luke. Elizabeth was sure she was too old to have a baby, but when God promised she would have a baby, she praised Him immediately. Elizabeth raised her son John to become a great evangelist who paved the way for Jesus Christ.
Along with raising her own son to follow God's will, Elizabeth was also an encourager to Mary, the mother of Jesus. Just after Mary was visited by an angel telling her she would bear God's Son, Mary sought out Elizabeth who immediately encouraged her. Mary was like Elizabeth in accepting God's plan for her as a mother even when it didn't seem logical. Mary's faith and confidence in God allowed her to raise His Son to fulfill His divine purpose on earth.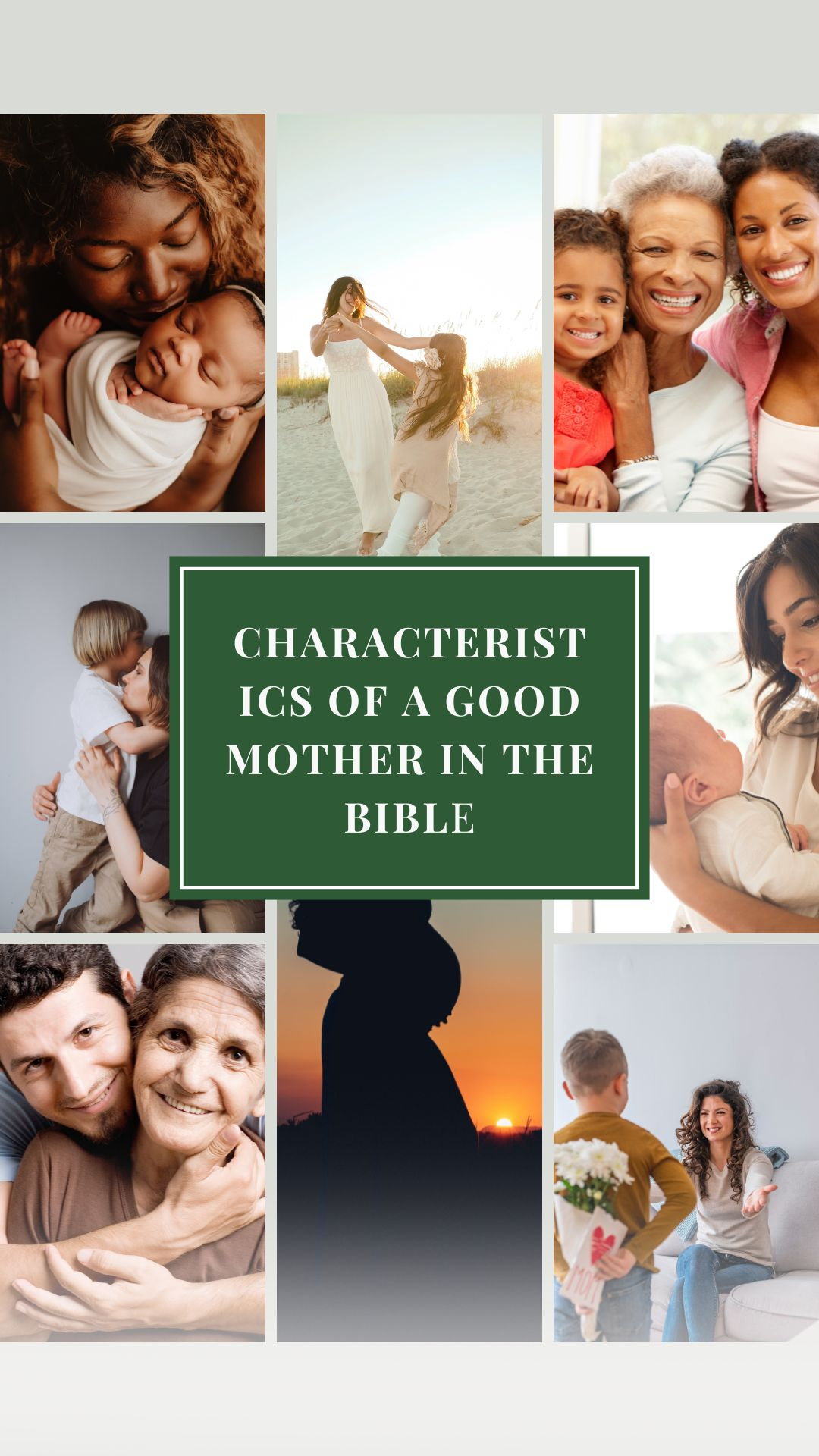 Specific Characteristics of a Good Mother in the Bible
These days, we aren't facing situations identical to the mothers we read about in God's Word. However, we can apply Biblical instructions and principles to how to be a Godly and good mother with the help of the Holy Spirit. This certainly isn't an exhaustive list of characteristics Godly mothers should have, but it's a great starting point.
A Godly Mother Speaks Kindly
"She speaks with wisdom, and faithful instruction is on her tongue." – Proverbs 31:26 (NIV)
Proverbs 31 describes a variety of attributes a Godly woman has, including this verse that refers to what she should say. A Godly mother speaks wise words to her family. She doesn't use foul language that discourages them. Instead, she teaches them faithfully.
A Godly Mother is Nurturing
"Instead, we were like young children among you. Just as a nursing mother cares for her children, so we cared for you. Because we loved you so much, we were delighted to share with you not only the gospel of God but our lives as well." – 1 Thessalonians 2:7-8 (NIV)
The Apostle Paul can think of nobody who is more nurturing than a mother. A good mother nurtures her baby from the day the child is born. A Godly mother is not just someone who provides physical care and comfort but also emotional and spiritual care. She is someone who listens to her children's concerns and helps them to navigate the challenges they face. She is someone who provides a safe and secure environment where her children can grow and thrive.
A Godly Mother is Loving
"Love is patient, love is kind. It does not envy, it does not boast, it is not proud. It does not dishonor others, it is not self-seeking, it is not easily angered, it keeps no record of wrongs." – 1 Corinthians 13:4-5 (NIV)
Another characteristic of a good mother in the Bible is to be loving. Love is a verb rather than a noun and best shown by action. So, a good mother can show love by being patient, kind and humble as she raises her children.
A Godly Mother is Patient
"Therefore, as God's chosen people, holy and dearly loved, clothe yourselves with compassion, kindness, humility, gentleness and patience." – Colossians 3:12 (NIV)
When we are a daughter of God, we can trust in Him to give us the skills we need as mothers, including patience. If we are compassionate, kind, humble and gentle with our children, then patience will be easier to come by.
A Godly Mother is Wise
"Listen, my son, to your father's instruction and do not forsake your mother's teaching. They are a garland to grace your head and a chain to adorn your neck." – Proverbs 1:8-9 (NIV)
Sharing wisdom with our children is important as Christian moms. These verses from Proverbs remind us that the way we teach our children is one of the most important things we can do. We want to be wise in God to teach and discipline our children.
A Godly Mother Works Hard
"She watches over the affairs of her household and does not eat the bread of idleness." – Proverbs 31:27 (NIV)
A Godly mother works hard. She takes care of her home and her family and works diligently. This is a comforting reminder that all the work mamas do to take care of their families is honoring God.
A Godly Mother is Humble
"But he gives us more grace. That is why Scripture says: 'God opposes the proud but shows favor to the humble.'" – James 4:6 (NIV)
Just before this verse, James was admonishing the church for befriending the world too much. He reminds us that God gives us grace and favors the humble. A Godly mother who is humble recognizes she is not perfect, and she needs God's grace and the Holy Spirit to overcome her shortcomings. She acknowledges that her abilities and successes come from God and not from her own efforts alone. This humility allows her to remain grounded in her faith and to seek God's guidance in all aspects of her life.
A Godly Mother is Faithful
"Love the Lord your God with all your heart and with all your soul and with all your strength. These commandments that I give you today are to be on your hearts. Impress them on your children. Talk about them when you sit at home and when you walk along the road, when you lie down and when you get up." – Deuteronomy 6:5-7 (NIV)
Early in the Bible, God instructs His people to teach their children about Him. Good mothers frequently talk about God with their children. They demonstrate what a relationship with God looks like and how to trust in Him.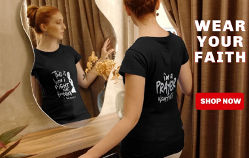 A Godly Mother is Compassionate
"Praise be to the God and Father of our Lord Jesus Christ, the Father of compassion and the God of all comfort, who comforts us in all our troubles, so that we can comfort those in any trouble with the comfort we ourselves receive from God." – 2 Corinthians 1:3-4 (NIV)
Christ Jesus is so compassionate with us and helps us through our hard times. In turn, He gives us strength and understanding so we can share compassion to others, including our children. Sometimes our children need grace and compassion from us more than they need discipline.
A Godly Mother Disciplines
"Whoever spares the rod hates their children, but the one who loves their children is careful to discipline them." – Proverbs 13:24 (NIV)
Godly mothers love their children and so they discipline their children by teaching them right from wrong. Discipline and punishment are not the same thing. Discipline means teaching a child why what he or she has done is wrong and how to learn from that mistake. Punishment is the consequence for bad behavior. Children always need discipline, but they do not always need punishment.
A Godly Mother Prays
"Do not be anxious about anything, but in every situation, by prayer and petition, with thanksgiving, present your requests to God." – Philippians 4:6-7 (NIV)
This verse is perfect for moms. We can certainly deal with anxiety and worry on our motherhood journeys. But prayer changes things. This verse reminds us that we can – and should – pray about everything. A Godly mother prays for her children, herself, her husband and all the challenges she faces. She also thanks God for her blessings.
A Godly Mother Trusts God with Her Children
"'I prayed for this child, and the Lord has granted me what I asked of him. So now I give him to the Lord. For his whole life he will be given over to the Lord.' And he worshiped the Lord there." – 1 Samuel 1:27-28 (NIV)
These Bible verses come from Hannah, the mother of Samuel. She recognized that God granted her the child she so desired. She knew the best way to thank and honor God was by trusting Him with her child. A Godly mother partners with God and trusts God has a plan for her children, so she confidently dedicates them to Him.
Tips on Being a Godly Mother Today
It can be easy for us to look at the Bible, its instructions and its people and think they lived in such a different time that we can't live as they did. However, the Bible is the unchanging, infallible word of God. It was written knowing exactly what was coming in the world. God has prepared and made a way for you as a mom just as He did every mother in the Bible. With His help, we can live out the characteristics of a Godly mother.

Think and Pray Before You Speak
Our kids hear us talk probably more than anyone else on the planet. The words we say stick into their minds from the very beginning of their lives. To be a good mother, we want to make sure those words are spoken in kindness and love. It's important to tame our tongues. Sometimes, we are frustrated or out of sorts, we may need to take a break for a few moments to think and pray before we respond to our children.
In teaching our children about faith, we must think and pray before we share with them. We want to guide our children into their own relationship with God that is based on truth. So it's important to take in truth ourselves and ask for God's help in having the right words to say to our children. In the moment, you can say quick prayers such as "God, help me to say the right thing" or "God, give me the best words."
Related: The Power of A Praying Mother
Remind Yourself How Old Your Kids Are
If characteristics of Godly mothers include nurturing, compassion and discipline, we want to find ways to exemplify and live out those traits. The truth is in the fray of everyday life, we can often be less than nurturing or compassionate. Our discipline can turn into frustrated punishment.
One easy way to help counteract our frustration is to stop and think about our kids' ages. We can get frustrated so easily when they do things that really are just what kids their ages do. Without realizing it, we expect them to act like small adults. Remembering their ages can help us be more patient, compassionate and nurturing. It allows us to know how to best teach our children with discipline rather than punish based on anger or frustration.
Seek Out Wisdom
As Christian moms, we want to be wise both in the ways of the world and in the ways of God. We desire to pass that wisdom onto our children. To do that, we must acquire wisdom. Some lessons we learn from experience. But we should also seek wisdom from God through prayer and reading our Bibles. We can find Godly wisdom in other sources as well to keep us on track and encouraged such as devotion books, Bible study, small groups, Christian friends and sermons.
Maintain a Positive Outlook on Chores
Since the Bible tells us a Godly mother is diligent and hard-working, we should assess our attitude as we are doing chores. A good mom often does tasks nobody else notices or sees. From the moment our feet hit the floor in the morning to the moment our heads hit the pillow at night, we are constantly working for or thinking of our families. It can be exhausting.
One small attitude shift can really make a difference. When you start to feel overwhelmed by your tasks or even unappreciated, stop and thank God. Thank God you have laundry to do for the children He's blessed you with. Thank God for the ability and resources to prepare a meal for your family. Changing to an attitude of gratitude can help Christian moms work more diligently to meet their family's needs with a smile – or at least not a grimace.
Work Spiritual Lessons into Daily Life
Another characteristic of a Godly Christian mom is teaching our children about God. The Bible tells us to do this constantly. We don't need to be preaching at our children throughout the day. In fact, that wouldn't be very effective! Instead find small ways to glorify God and include spiritual lessons:
Listen to Christian music in the car.

Pray together.

Share your own experiences with God.

Do a family devotion together.

Attend church together.

Let your kids seeing you reading your Bible.

Read and talk about the Bible with your children.
You can learn more about each of the above ideas and additional ones in my post on 10 Ways to have a family life filled with grace, love and faith.
Pray Specific Prayers
Prayer is our greatest tool as Christian mothers. Yet sometimes we can get sidetracked or distracted from praying. Other times we worry about something more than we pray about it. Instead, we want to get in the habit of bringing our children and ourselves before God.
Pray specific prayers for your children as they are going throughout their day. Pray they will learn school lessons well, stand up to their friends or whatever they are facing. Make prayer a part of a habit or routine to make sure you don't get distracted or sidetracked. Try praying in the shower, while you're brushing your teeth or every time you drive.
Don't forget to also pray specific prayers for you and your husband as well. Seek God's wisdom and strength as parents. Ask for His help for specific situations your family is encountering.
Related: 7 Prayers for Christian Mothers
Final Thoughts on the Characteristics of a Good Mother According to the Bible
God doesn't set expectations for us that He won't help us to achieve. He loves us more than we even love our children – which is incredibly hard to fathom. Our Father is there to help us throughout every step of motherhood so we can be Godly mothers. He wants to see us grow and thrive.
Along the way, we will mess up. He knows that. In fact, that's why He sent His Son so our sins can be forgiven. When we falter, we let Him help pick us up, give ourselves the same grace He gives us and try again. You don't have to be a perfect mother to be a Godly mother.
---
Before you leave, we would appreciate it if you helped us spread the word by sharing, tweeting, pinning, etc. this post.
---
About the Author: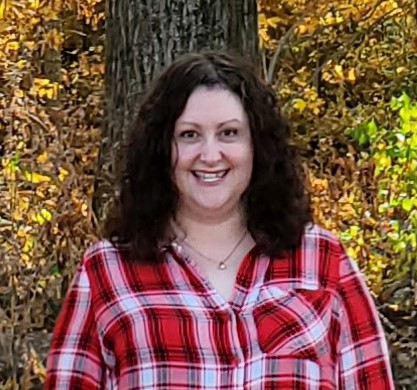 Stacey A. Shannon is a freelance journalist and blogger. You can find her at https://FamiliesWithGrace.com where she writes about faith and family to encourage parents to create homes filled with grace, love and faith.
---
Help us increase mental health awareness in the Christian community by donating through our paypal link here: www.paypal.com/therapyforchristians, joining our mailing list by clicking below, or join our provider list here: Provider listing
Disclaimer: the information, including but not limited to, text, graphics, images and other material contained on this article are for informational purposes only. No material on this site is intended to be a substitute for professional medical advice, diagnosis or treatment. If you are looking for a Christian counselor near you, please check out our directory located here: Christians Therapist Near Me